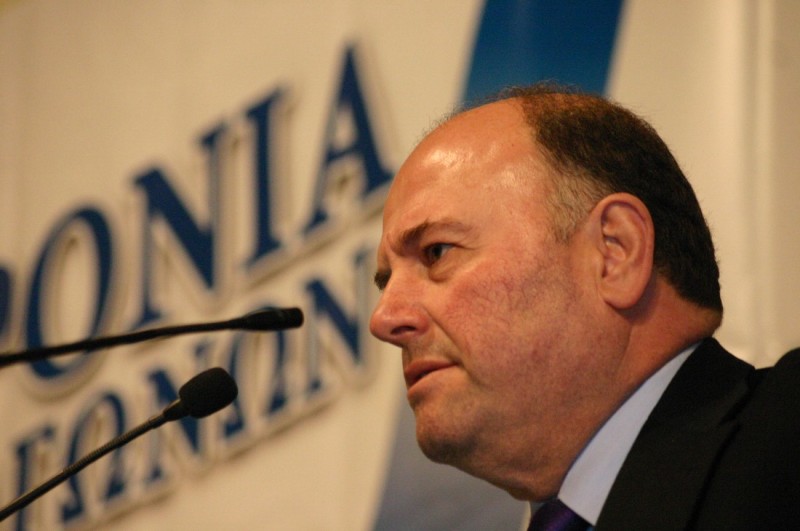 Tirana, June 13, 2014/Independent Balkan News Agency
Albanian authorities have drafted and want to implement a plan against the Greek minority in Albania. This accusation comes from the head of OMONIA in Albania, Vasil Bollano.
He has sent a letter to the prime minister of Greece, Antonis Samaras, where he warns him about what he considers as an Albanian plan against the Greek citizens in the country.
The letter comes as a result of the fact that recently, the government has prepared a reform for the territorial and administrative division of the country. This reform is being done without the opposition. It's being done with the approval of the European Union and other international institutions.
Four out of the five versions which are being deliberated by the Albanian parliamentary committee on territorial reform, are worrying OMONIA organization.
"These versions aim to make the administrative unification of the areas where the Greek national minority lives with areas where Muslim Albanians live", says Mr. Bollano in his letter, which IBNA has secured in full.
"With similar methods, in the past, Albanian regimes have taken advantage of the lack of a serious national policy by Greece and have managed to change the national character of cities such as Saranda, Gjirokaster, Delvina, Korca, etc. The only town with a majority Greek population is Himara. For this reason, the main objective of the new administrative division of Albania is the change of the national character of this area", says Bollano.
He warns that this will happen in case one of the four versions aimed by Albanians is approved, but which violate the Constitution of Albania and International Law. "According to the Constitution of Albania, the regions that unite must be joined by economic interests, history and tradition and the population of the regions that are united must be asked and be able to have their say on these changes."
The head of OMONIA says that "all these plans unveil the desire of the Albanian state and economic and media regime in front of the Greek national minority even in this period, when with the full support of Greece, Albania is getting ready to be granted the EU candidate status".
Wanting to manifest a constructive positioning about a reform that the country needs, as it helps economic development and brings the country closer to its European perspective, OMONIA agrees for this reform to be held based on the fifth version.
This version creates the large municipality of Himara, joining the current municipality of Himara with the commune of Lukova.
"This is an adequate solution, which meets the necessary criteria and offers guarantees for a development based on policies which go in line with basic European principles for local self governance", says Mr. Bollano. /ibna/