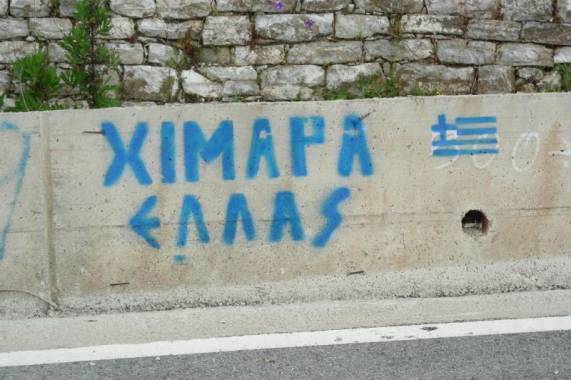 Tirana, April 24, 2014/Independent Balkan News Agency
A political debate has been provoked in the recent hours, following a report of the State Informative Services (SIS), which suggests that the administrative reform may risk the scenario of Crimea in case Himara is left out of the district of Vlora.
"If with the new administrative reform and the new territorial division, Himara is divided from Vlora, political and extremist circles can use the Crimea scenario by demanding cessation from Albania", said the head of the State Informative Service, Visho Ajazi Lika, offering details in the report.
The report was presented in the meeting of the parliamentary security committee. Opposition MP, Mesila Doda demanded from the head of SIS to detail these suspicions. But this request was turned down by majority MPs in the committee, who said that this issue was not in the order of the day. However, Mr. Visho Ajazi Lika said: "The information that we have suggest that there's a repeated tendency in Himara for the Crimea scenario".
The Red and Black Alliance, a political organization known for its nationalist tones, reacted today against the risk suggested by SIS.
The head of this organization, Kreshnik Spahiu said: "We publicly appeal that separatist tendencies are not allowed in the region, which aims to be integrated in the European Community. If such acts and scenarios exist, they are against every principle of democracy. In any case, these acts are against the provisions of the Albanian Constitution and against the principles of international law".
This alliance says that the new territorial division is dangerous in case it comes as a product of the government.
"We hope that this is a sporadic idea and not a product of the state or the government. For these reasons, we call on the government to be driven by the spirit of consensus in the territorial reform, which belongs to all the Albanian people as a guarantee for a democratic system and territorial integrity of the Republic of Albania", said Spahiu.
"International partners must intervene in the institutional aspect in order to kill off this attempt before it's even conceived. Otherwise, these separatist tendencies will threaten the integrity of the countries of the region in the European family and this will also seriously damage the security and stability of the Balkan", suggests Red and Black Alliance.
This alliance encourages the continuation of cooperation between SIS and NATO and the intelligent services of partner countries.
"Himara is neither Crimea nor a minority area, but it's an Albanian ethnic land", said Spahiu.
The details of this report, which was made public today by this organization, have not been commented by the majority and the main opposition party, Democratic Party. /ibna/
Photo: One of the writings in Himara