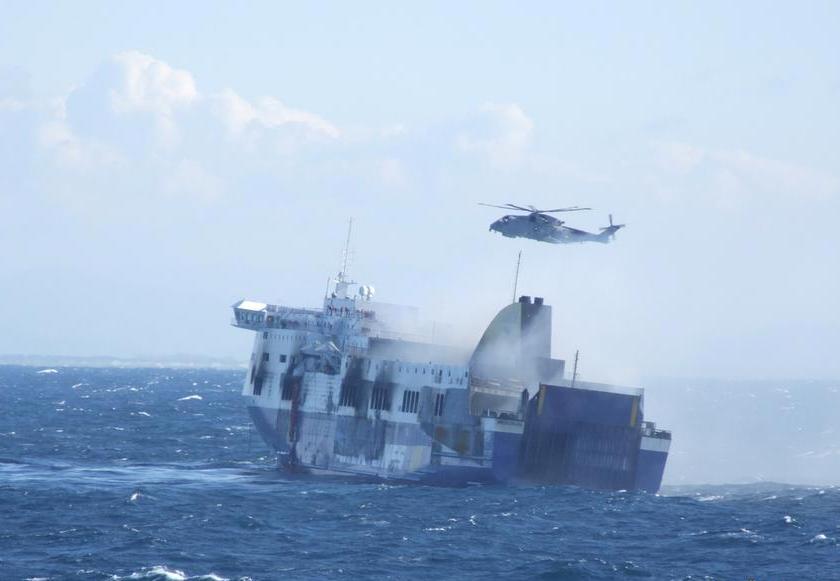 One of them suspected of having died
Tirana, December 30, 2014/Independent Balkan News Agency
Two Albanian sailors have remained seriously wounded in the search and rescue operation of the "Norman Atlantic" ship, which was engulfed by fire on sea. Sailors Petrit Jahaj 55 years of age and Edmond Hilaj, have remained wounded in the line of duty, attempting to tow the ferry, IBNA reports.
They were part of the "Iliria" towing ship and had gone there in order to help the "Norman Atlantic" ferry.
The sailors have fallen in sea during their maneuvers, after they were hit by a cable in an attempt of towing the ferry.
Port authorities in Vlora have confirmed that the two persons are Albanian sailors.
Meanwhile, the Ministry of Defense said that the two men are not part of the Armed Forces and Albanian sea force.
In fact, the crew of "Iliria" ship is part of the search and rescue operation which has not yet ended, but the contracting of the crew and the ship has not been made by Albanian authorities, it was made by the operational group.
Unofficial sources from the Ministry of Defense told IBNA that one of the persons in question has lost his life.
Ten people lost their life and 37 others went missing as a result of the fire engulfing the "Norman Atlantic" ferry. The ship also had 30 Albanian nationals in it, including Albanians of Italian citizenship and two Albanians from the former Yugoslav Republic of Macedonia.
None of the travelers is not reported to have sustained damages.
"Norman Atlantic" ship is currently located near the island of Sazan in Albania. /ibna/