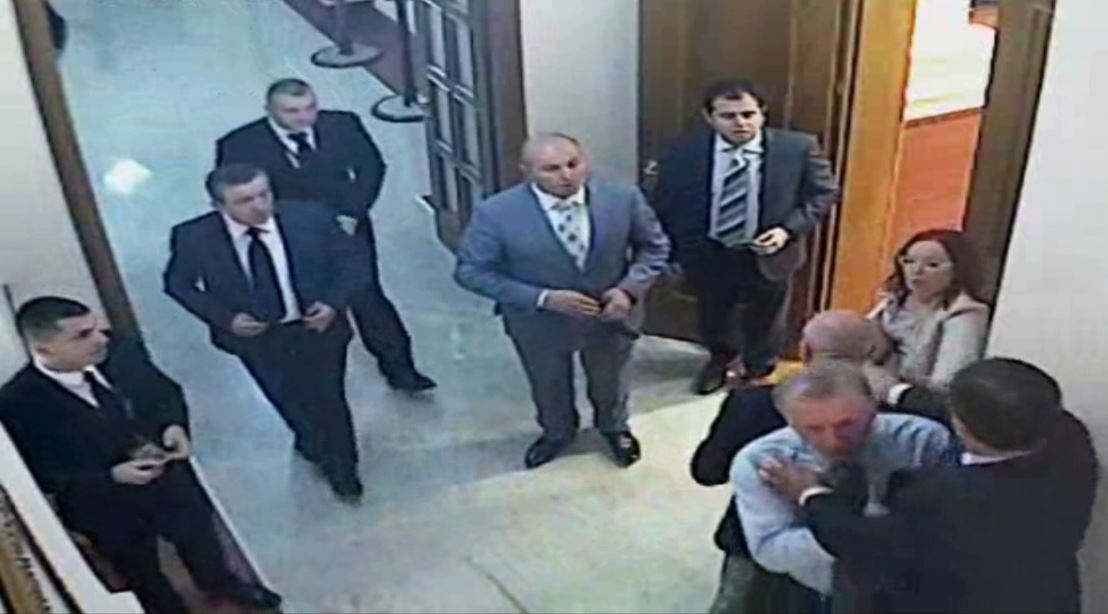 Tirana, 20 May 2015/Independent Balkan News Agency
In Albania, General Prosecution demanded today from the Supreme Court to hand 20 months in prison for two MPs of the left wing majority.
Former Police Commissioner, Pjerin Ndreu and the other left wing MP, Arben Ndoka are accused of physical assault.
The event in question has taken place last year in parliament, where MPs Ndreu and Ndoka are accused of physically assaulting the opposition MP, Gent Strazimiri. Ndreu and Ndoka punched and slapped the democrat MP a few minutes after a debate on decriminalization in parliament.
IBNA brings you images of this event through the video below.
During today's court session, the prosecutor of the case said that the two MPs were found guilty for the events taken place on 10 July 2014 and demanded a 20 month prison sentence. The prosecutor said that if the MPs accept, they can convert their sentence with community service.
The prosecutor demanded a one year jail term for MP Arben Ndoka or 150 hours of community service.
For Pjerin Ndreu, the Prosecution demanded eight months in jail or 100 hours of community service.
On June 5, the defence will have its say and this will be followed by the Supreme Court's ruling. /ibna/