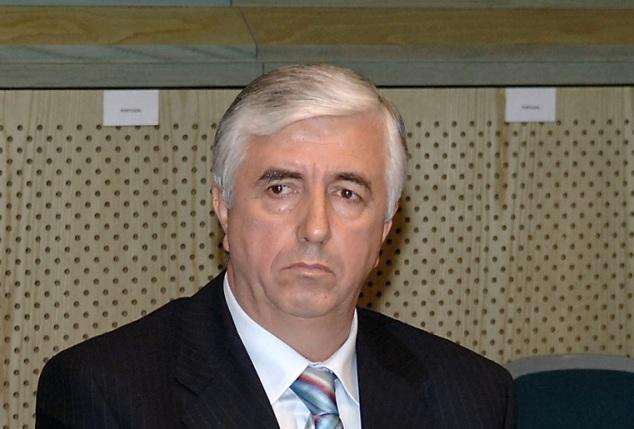 Skopje, March 21, 2014/Independent Balkan News Agency
By Naser Pajaziti
Albanian party which is part of the government will encourage this community not to vote the only Albanian presidential candidate running in these elections. This was declared by the presidential nominee, Iljaz Halimi, who was proposed by PDSH. Halimi said that the other Albanian party in power, Democratic Union for Integration (BDI) will encourage voters not to vote for this candidate.
According to him, although BDI will boycott presidential elections, it will actively participate in the voting process and in the election commissions.
Halimi has expressed this concern today during a meeting with the head of EU delegation in Skopje, Aivo Orav. "Although this party says that it will boycott the elections, through its active approach, it will do everything in order not to support my candidacy. They participate in the election process through their members in the voting commissions, who will identify the people who will participate in the elections in order to then threaten them of losing their jobs or exert other forms of pressure. When something like this happens, they we're dealing with a violation of the right to vote freely", said the candidate of the Albanian Democratic Party (PDSH), Iljaz Halimi.
Halimi said that he received assurances from the head of EU office in Skopje, Aivo Orav that he will closely follow the electoral process and the electoral campaign and that all irregularities that damage the elections will be reported.
According to him, Orav has said that EU is interested on a free and democratic process.
Iljaz Halimi is the only Albanian candidate in these elections, while the other Albanian party, BDI has decided to boycott the presidential elections, after it failed to reach an agreement with the government coalition party, VMRO-DPMNE for a consensual presidential candidate. /ibna/