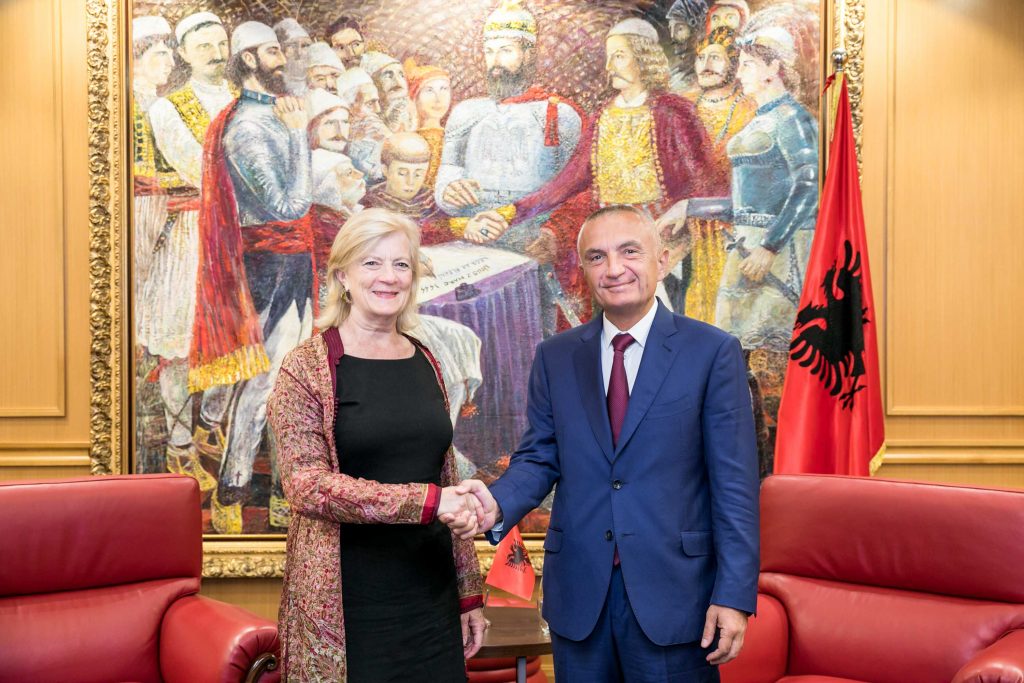 President of Albania, Ilir Meta received today in a meeting the Principal Deputy Assistant Secretary for the State Department's Bureau of European and Eurasian Affairs, Elisabeth Millard.
During this meeting, the pair discussed the importance of the reforms for the rule of law and European integration.
President Meta assured Mrs. Millard that Albania is determined in delivering its obligations set out in the Strategic Partnership document between Albania and the US.
The meeting also discussed the developments in Western Balkan region. President Meta stressed the importance of the finalization of dialogue between Kosovo and Serbia through an agreement which guarantees European perspective.
The pair also underlined the important of a successful referendum in neighbouring FYROM considering it as crucial for the European future of the entire region. /ibna/