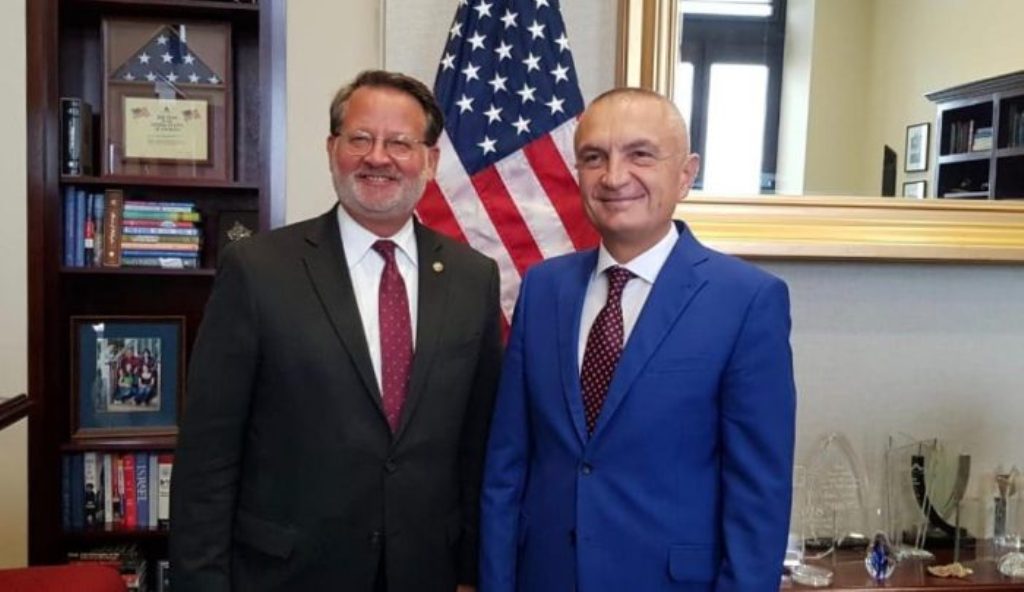 The democrat senator and chairman of the  Senate Albanian Issues Caucus, Gary Peters has had a meeting with the President of Albania, Ilir Meta.
President Meta thanked senator Peters for his precious contribution in strengthening friendly ties between the US and Albania and the support that he has given for the Albanian community in the state of Michigan.
President Meta requested senator Peter's support for the agreement concerning the lifting of double taxation between the two countries, as this would be very good for trade and investments.
Senator Peters said that he was happy to meet the Albanian president and at the same time, he said that he is engaged in making ties between the two countries stronger. /ibna/