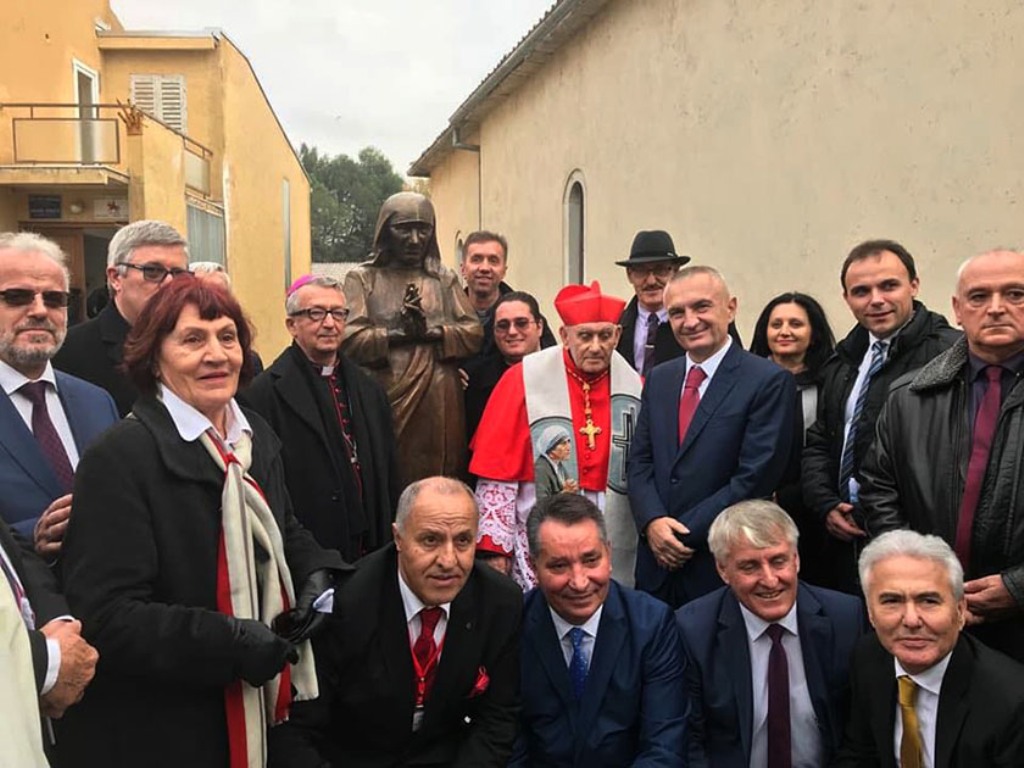 "Mother Teresa was proud of her Albanian origin even when she was awarded the Nobel Prize. This is why the Albanian nation will always be proud of her work. She's the greatest representative of Albanians, be them Muslims, be them Bektashi, Orthodox, Catholics or Evangelists".
This was said by the President of Albania, Ilir Meta during the inauguration of the monument of Mother Teresa in Porec, Croatia.
"Let the work of Mother Teresa be an inspiration for all of us!", he said.
"Croatia has always shown its hospitality toward Albanians. The ties between the two countries are old. But, as of today, these ties will be even stronger, because Porec will have the symbol of peace, humanism, love and friendship, it will have the monument of Mother Teresa", the Albanian President said. /balkaneu.com/