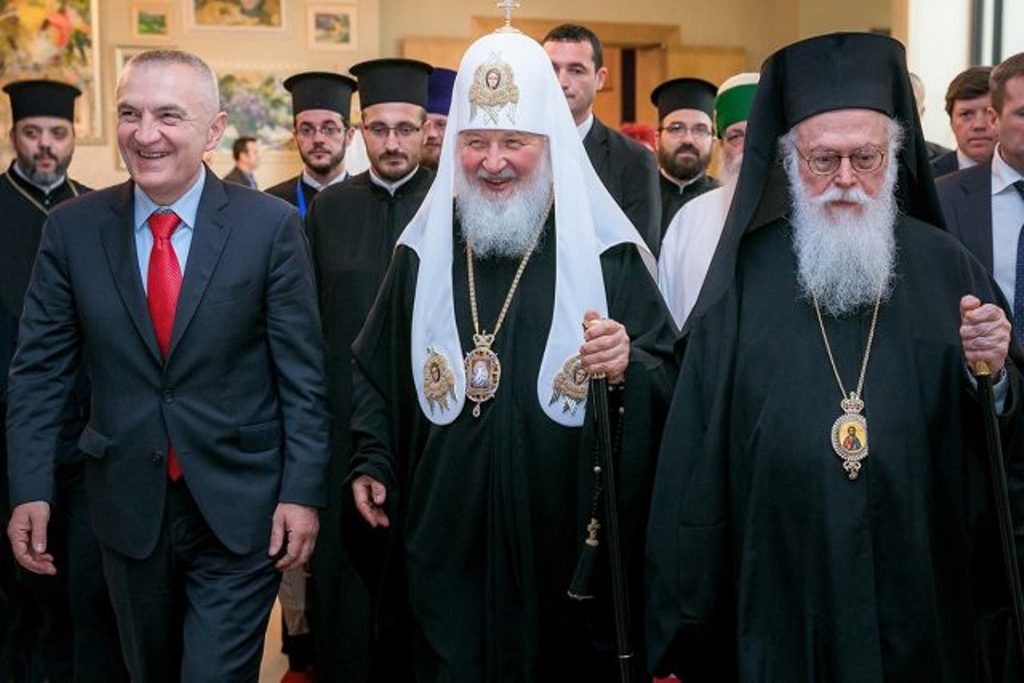 Harmony, mutual respect, tolerance, understanding and solidarity are the main qualities of religions in Albania and this is the most precious treasury of our historical and national legacy.
This was the message given by the Albanian president, Ilir Meta during an official dinner hosted in honor of the Patriarch of Russia Cyril, who held a two day visit to Albania. Cyril also gave a mass with the Archbishop of the Albanian Autocephalous Orthodox Church, Yanulatos.
"Your visit in Albania coincides with the 97th anniversary of the birth of the Albanian Autocephalous Church and the 81st anniversary of its canonical recognition in April 1937.
This is a historical act that goes beyond the borders of Albania's orthodox believers and it is also a big national event", Meta said. /ibna/