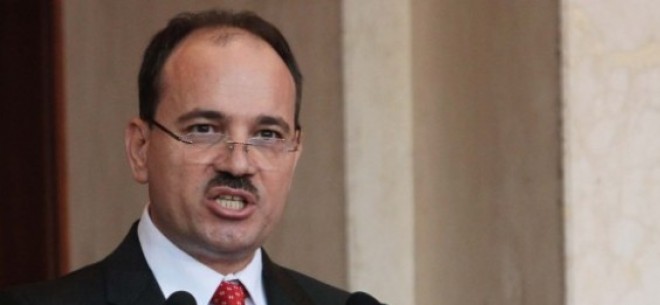 Tirana, May 29, 2013
The President of Republic, Bujar Nishani declares that he will not participate in the SEECP Summit in Ohrid.
Through a press release, Mr. Nishani explains the reasons for his decision:
"Considering the regional cooperation and good neighborly relations as pillars that guarantee peace, security and stability in the region and preconditions to its European Union and NATO integration, the South East Europe Cooperation Process (SEECP) remains the central forum and a unique initiative based on the willingness of the countries of the region. It should be the inclusive institution where all the countries of the region should be present and unify their positions about common problems in the process of development and integration into the European family. Not isolation and exclusion, but cooperation and integration present the conditions for the full success of its mission.
Keeping in mind: The Agreement of February 23rd, 2012 for the Regional Representation and Cooperation and the Agreement for the Normalization of Relations between Kosova and Serbia of April 19th, 2013 guaranteed by the Agreement of the General Principles for the Plan Implementation agreed between Kosova and Serbia on May 22nd, 2013 and singed from Prime Ministers Thaçi and Daçic in Brussels facilitated by the European Union, according to which none of the parties will obstacle or encourage a third party to block the moving forward on the European integration path.
The Principles of the South East Europe Cooperation Process Charter;
The full commitment of the Republic of Albania to actively and constructively take part in all the regional initiatives and organizations;
Respecting the spirit of good neighborly relations and reciprocal respect;
Appreciating the importance of the engagements taken by all the countries of the region to deepen and enhance the regional cooperation and good neighboring;
I express the disappointment regarding the destructive conditioning presented to the participation and representation of the regional countries in the Ohrid Summit as an unprecedented action and in total infraction of all the aforementioned agreements and principles; and with the spirit of dialogue and cooperation in the region.
Under the conditions of the reciprocal trust and respect being broken, I am sorry to announce the decision not to participate to the Ohrid Summit of June 1st and 2nd".