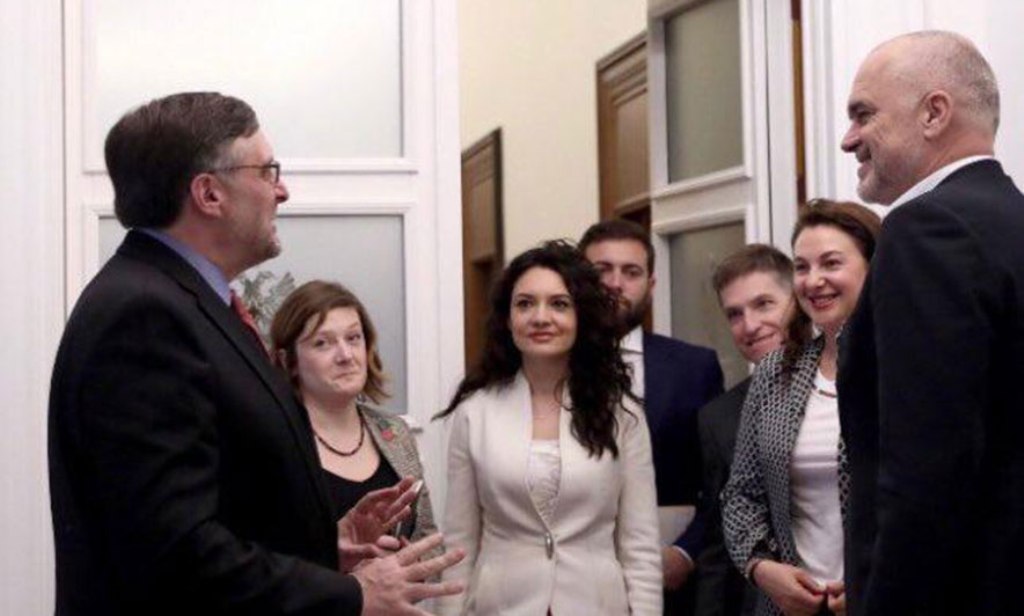 Prime Minister Edi Rama spoke yesterday after the meeting he had with vice assistant US Secretary of State, Matthew Palmer. The PM mentioned some of the topics that were discussed, but he failed to mention the political crisis in the country.
"Excellent bilateral relations, Albania's European integration, dialogue between Kosovo and Serbia and the political situation in the country were part of this fruitful meeting held with US senior official, Matthew Palmer", Mr. Rama said. Political developments in the country were not on top of Rama's list of topics discussed in this meeting and in a way, this seems to dismiss any rumours about the scope of this visit being an attempt to solve the political crisis.
On his part, the US senior official, Matthew Palmer did not make any comments about the topics that were discussed with the Albanian PM.
The vice assistant Secretary of State for Europe, Matthew Palmer started an official visit yesterday in Tirana. This visit comes at a difficult moment for the country. Albanian opposition has recently boycotted parliament, while it has also organized numerous anti-government rallies demanding the resignation of the government and the creation of an interim government which would be in charge of holding early general elections. This is the reason why Mr. Palmer's visit has attracted lots of interest in Tirana. However, diplomatic sources say that this visit is part of a diplomatic tour in several countries of the region planned in advance. Meanwhile, today, Mr. Palmer is expected to meet president Ilir Meta and opposition leaders.