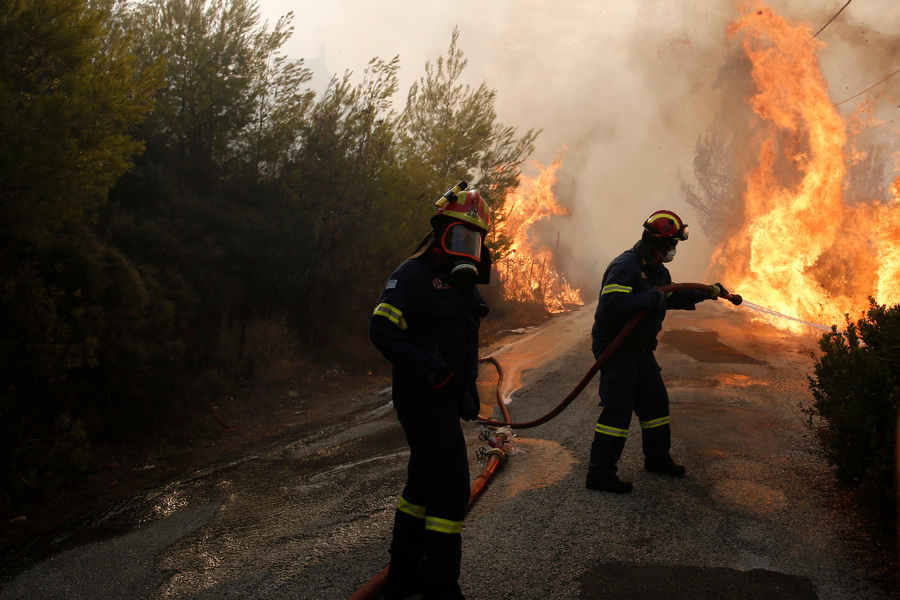 The latest emergency situation with the fires in Greece has led to many Albanian politicians to extend their solidarity to the Greek people and their readiness to offer their help.
On his part, president Ilir Meta has addressed his Greek counterpart with a letter. "Rest assured that in these difficult moments, I and the Albanian people are with you, with the citizens of Athens and all of Greece", he said.
Meanwhile, the Albanian minister of Foreign Affairs, Ditmir Bushati wishes a rapid recovery to all of those who were affected by this tragedy. "In this difficult moment, our thoughts go to our neighbouring Greece and we would like to express our condolences to the families of the victims", he declared.
Meanwhile, the leader of opposition, Lulezim Basha says that he prays for this drama to end here.
"The Albanian government should immediately offer its support to our neighbours and this should also reflect a sense of responsibility toward our fellow countrymen who have been hit by this tragedy", he said.
Messages of solidarity were also sent by parliamentary speaker, Gramoz Ruçi and mayor of Tirana, Erjon Veliaj. /ibna/