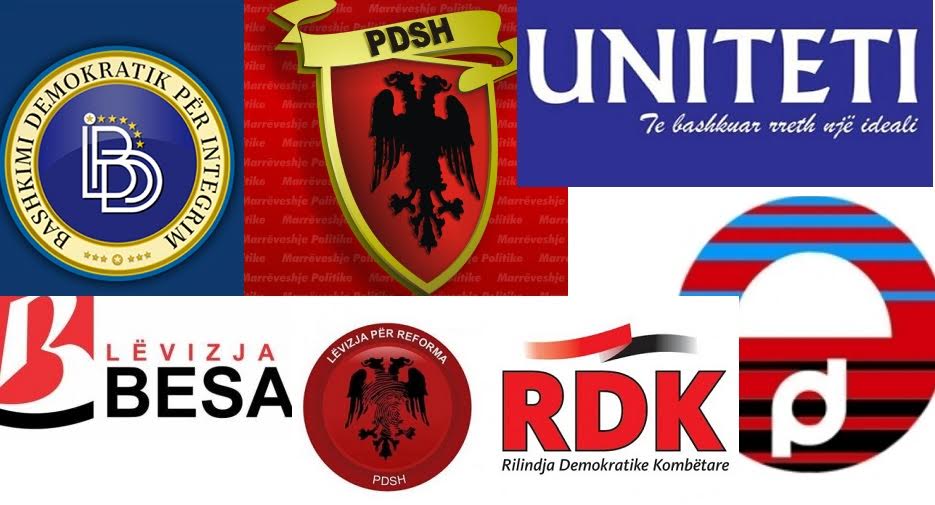 Albanian political parties in FYROM are decisive for the creation of the new government coalition, but they still haven't declared which party they will join to form the new government. BDI (Democratic Union for Integration) with 10 MPs and the opposition parties: BESA Movement with 5 MPs, Alliance for Albanians with 3 MPs and PDSH (Democratic Party of Albanians) with 2 MPs, will decide the fate of the next government.
The first party that will be given a mandate to discuss about the creation of the new government is VMRO-DPMNE of Nikola Gruevski, which according to the official results, has received 51 seats in parliament.
If he is unable to form it, then president of the country, George Ivanov will mandate the leader of the largest opposition party, SDSM (Macedonian Social Democratic Union), Zoran Zaev, who has won 49 seats, to form the government.
So far, Albanian opposition parties have declared that they are against a coalition with VMRO-DPMNE. But on the other hand, Gruevski has contacted with several Albanian leaders to start talks about the creation of the new government.
Leader of the Macedonian opposition, Zaev has called on Albanian parties not to enter a coalition with Gruevski, because according to him, the will of the citizens will be ignored.
BDI is yet to come out with a stance as to whether it will enter a coalition with BMRO-DPMNE, with which it has governed since 2008. Spokesman of this party, Bujar Osmani has said that they are waiting for the official results to be announced once all the complaints have been examined. "We are waiting for the results of the elections to be announced and then we will engage in talks about the creation of the government. The decision to enter the government will be decided by  political platforms and not by individuals", Osmani said.
BESA Movement, which ranked second among the Albanian parties, says that it will negotiate about the formation of the government, but with a condition that it will not be part of a government which has in it people who have been accused of crimes and corruption.
"We don't want to think of a coalition with parties such as VMRO-DPMNE", said the spokesman of BESA Movement, Orhan Murtezani.
Alliance for Albanians, which won three seats, said that it will talk about entering the government if Albanians are given one of the highest state posts, if the budget is approved through ethnic consensus and if the Albanian language becomes official.
This was declared by the leader of the Alliance for Albanians, Ziadin Sela. PDSH of Menduh Thaci has not made any declarations, although the two MPs of this party would offer more numbers to the coalition. /balkaneu.com/