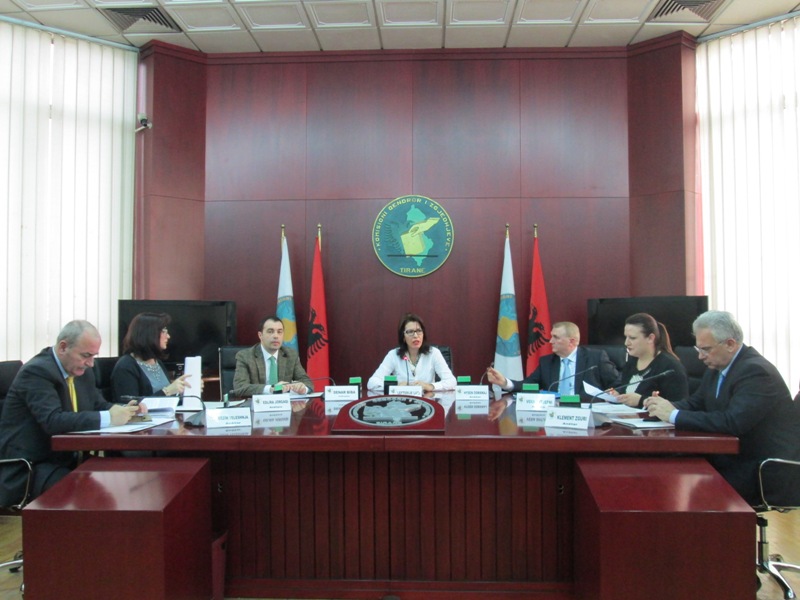 Tirana, February 4, 2015/ Independent Balkan News Agency
In Albania, Central Election Commission has announced the allocation of financial funds for political parties for the year 2015. This is an election year, where voters will elect their new heads of municipalities and communes.
For the first time after almost two years, the meeting of the Central Election Commission took place with the participation of all members of CEC, following the return of the members of the left wing majority.
This year, 12 parties will benefit from state funds and five of them are outside parliament.
At least half of political parties that will receive funds this year, have an insignificant number of voters and are considered as parties that "vegetate" and survive on annual state funds, such as funds allocated in case of elections.
For the poor state budget, the funds allocated this year are significant, over 1 million Euros. The majority of funds is allocated to the three main parties, the Socialist Party, Democratic Party and Socialist Movement for Integration.
State funds also benefit political parties that have no seats in parliament and which in the previous elections have received a small number of votes.
The funds allocated by CEC are in reality a very small part that parties spend during a year and especially during election campaigns.
According to the data, the main political parties spend up to ten times more than the funds that the state offers them.
Up until today, political parties in Albania have never declared their income sources and it has never been officially discovered who funds political parties.
Nevertheless, it's unofficially known that there's a division of businesses which support on or the other political force.
The left wing has a number of businesses clearly positioned on its side and several business people have also become part of its political structures. The same thing has also happened for the right wing in opposition.
Small Parties such as PBDNJ, which defends the rights of the Greek minority, are believed to secure funding from the minority and from Greece. Parties such as the Tcham party manage to secure funds from businesses owned by members of the Tcham community. /ibna/