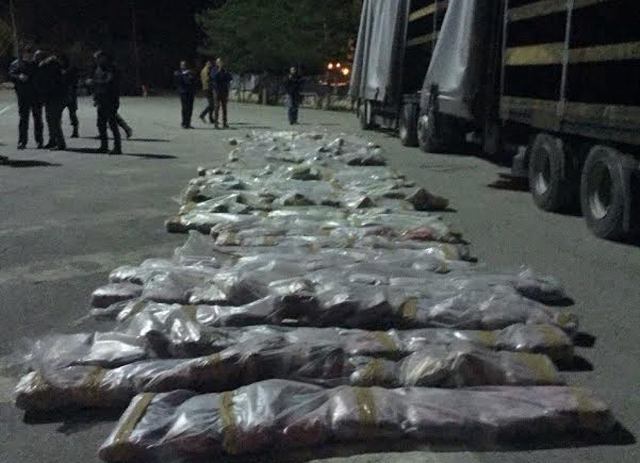 Tirana, 26 February 2016/Independent Balkan News Agency
500 kg of narcotic substance was attempted to be carried from Albania to Greece, but the Albanian police managed to discover it and seize it.
The marijuana type drug was found in a lorry which attempted to cross through the border crossing point of Kapshtica in the southeast of Albania to reach Kristalopigji in the Greek territory.
Inside the lorry authorities found 474 drug packages of narcotic substance which were hidden in the ceiling of the vehicle and the trailer.
The lorry's final destination was Turkey, but it is still not clear where the drug was going to be loaded off.
The arrested person is Eldi Zahiri, 38 years old from Durres. Prosecution of Serious Crimes has charged him of international traffic of narcotic substances.
This is one of the largest amounts that Albanian police has recently seized.
In the photos and videos that IBNA brings you, you can see images of when the drug was seized. /ibna/