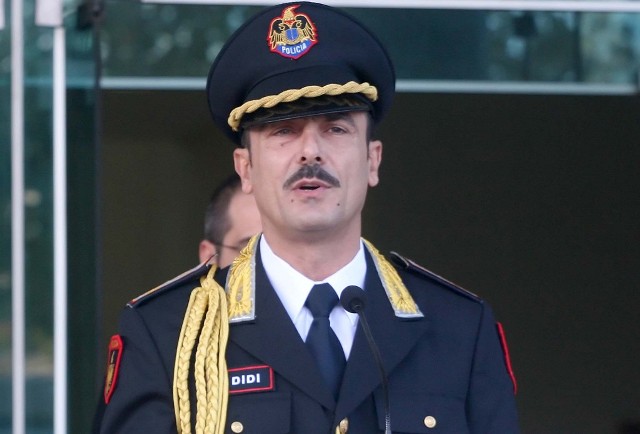 His departure from this post comes a few hours after the arrest of the head of Interpol Tirana
Tirana, March 31, 2015/Independent Balkan News Agency
Albanian Police Commissioner, Artan Didi announced his resignation a few minutes ago. "My resignation has to do with moral responsibilities for every event taken place", Didi said. He said that his resignation is irrevocable.
The resignation was announced following a meeting with closed doors, where the Police Commissioner Didi has met with senior police officials to inform them on his decision.
The causes of this resignation are still unclear, but it is thought that they are related to the case of MP Mark Frroku.
Earlier today, authorities arrested the head of Interpol Tirana. He's accused of abuse in the line of duty in relation to "Frroku" case, where the file for his extradition for murder in Belgium, had been long "sleeping" at Interpol Tirana.
More: Failure to extradite an MP accused of murder, head of Interpol Tirana arrested
Didi held this post since October 2013. He has been accused by the opposition for murder, when he was Police Commissioner a decade ago, when the country was governed by the left. The accusation in question relates to an event taken place on May 29, 1999, when the Albanian national, Flamur Pisli, after declaring that he was maltreated by Greek police, took a bus full of hostages in Greece and arrived in Elbasan, where he was killed by RENEA. Police Commissioner, Artan Didi participated in that operation, which saw the death of two people. Greek and Albanian media showed images that suggested that Didi executed the suspect for hostage taking. Earlier, this event led to the murder of the Greek national, Jorgos Kuluris. /ibna/