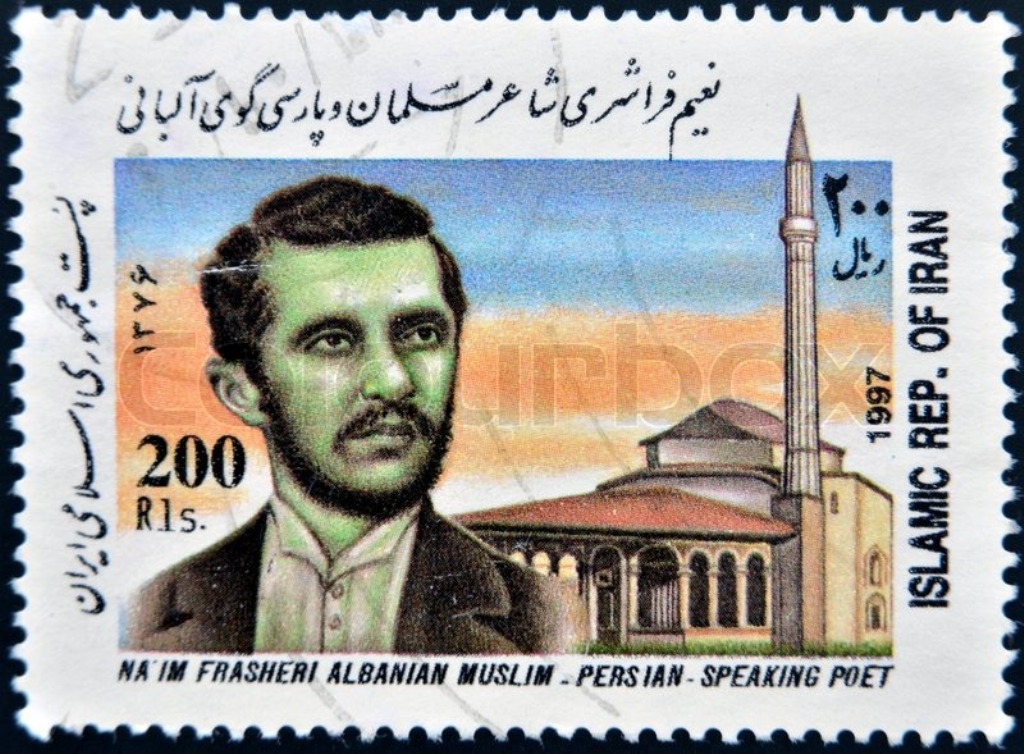 Tirana, 9 July 2015/Independent Balkan News Agency
Iranian authorities have dedicated a special postage edition to the prominent Albanian writer, Naim Frasheri, by putting his photo on one of the stamps being used in mail services.
Iranian authorities say that they have printed Naim Frasheri's stamp, as he was renowned for his Persian.
Besides writing in Turkish and Greek, poet Naim Frasheri has also written in Persian. He has demonstrated this with his poetry work "Tehajjulat" and Persian grammar. In his book, one can notice a very good and beautiful Persian and is not at all different from the Persian spoken by Iranians.
Therefore, to honor him, the state of Iran has decided to put his portrait in one of the postage stamps which reads "Naim Frasheri Albanian Muslim. Persian Speaking Poet".
For this reason, poet Frasheri is remembered and honored even to this day in Iran for his contribution in this language, which he considered as a sweet language in the introduction of the grammar book for this language.
Such honoring was also done by Albanian authorities during the communist regime, when in 1950 a series of postage stamps had  his picture on them. /ibna/