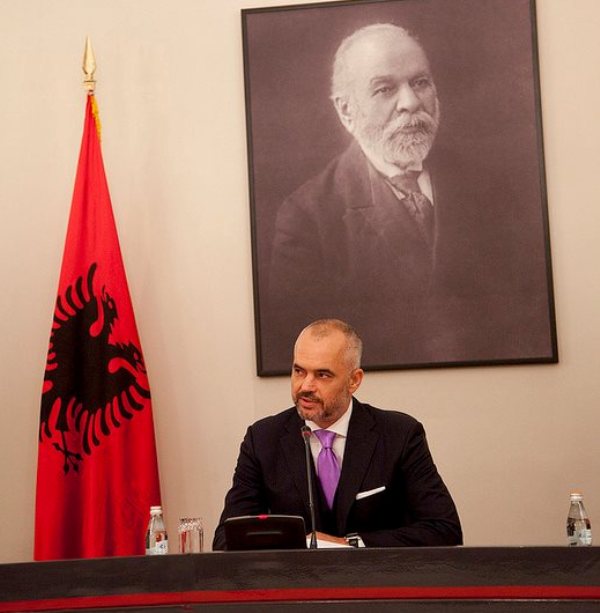 Skopje, November 5, 2013
Albanian Prime Minister, Edi Rama will hold an official visit to Skopje today upon the invitation of his counterpart, Nikola Gruevski.
According to the agenda, premier Rama will meet with the president of the country, George Ivanov, speaker of parliament, Trajko Teljanovski and the leaders of the Albanian political parties, Ali Ahmeti from BDI and Menduh Thaci from PDSH.
The visit was announced by the spokesman of the government, Aleksandar Georgiev.
"The meeting between the two prime ministers follows the positive practice between the two countries on meetings of a high level. There will be discussions on issues of mutual interest, intensification of bilateral relations, cooperation in economy and trade, infrastructural projects and the Euro Atlantic perspective and regional integrations", said Georgiev.
This is the first visit of Rama as prime minister of the country in FYROM and the second one after that in Kosovo. /ibna/