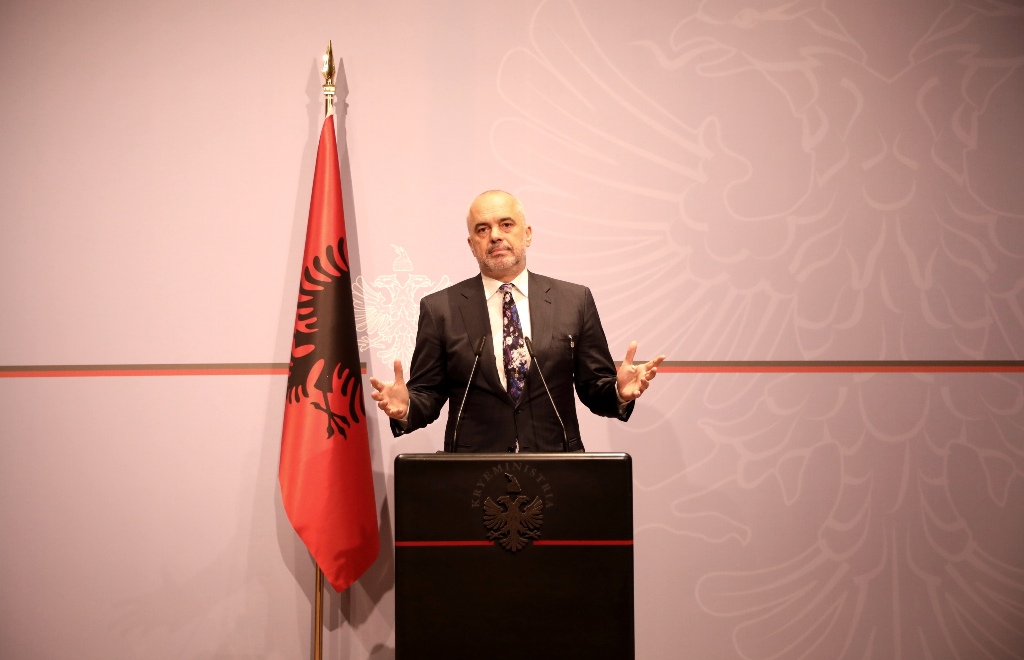 Prime Minister Edi Rama delivered a press conference today to comment the recent political developments in the country, while declaring that he does not intend on resigning
According to premier Rama, the opposition has embarked on something unheard of in the history of countries that hold elections.
"An unprecedented and an unheard act, but not entirely inexplainable for us here in Albania", the Prime Minister said.
Commenting the decision of opposition MPs to quit parliament, Rama said that this "is a bad day for Albanian democracy". He said that this is a serious blow for the opening of accession talks with the EU this year.
Referring to the accusations launched by opposition for electoral theft, Rama said that "nobody has said that such thing does not exist in Albania", adding: "I cannot pretend that nobody has broken the law in this aspect. We, the Socialist Party are ready to take any legal measure to make vote buying more punishable by the law. However, we can only do this together".
Nevertheless, Rama said that vote buying can never overturn the electoral result he has achieved: "Those who claim that the majority of the votes in this country have been bought and that the winner has been determined by the votes that were bought, they either consider the people to be stupid or they don't know what they're talking about".
According to the PM, the choice that the opposition has made today is the worst one that it could make for its voters and Albania which needs a visionary opposition, adding that this is the responsibility of today's opposition. "We can do very little or nothing to prevent this political suicide that the opposition is committing by quitting from parliament."
Rama said that "voters will judge this decision in June this year and June of 2021", making it clear that he will not accept the request for early elections.
Meanwhile, Rama said that he was open for negotiations with the opposition, but he also explained that he does not intend on resigning or forming an interim government.
"This government will continue to work for Albania and we're not going to pretend that nothing has happened, because what just happened puts a big weight on our shoulders", Mr. Rama said.  /ibna/