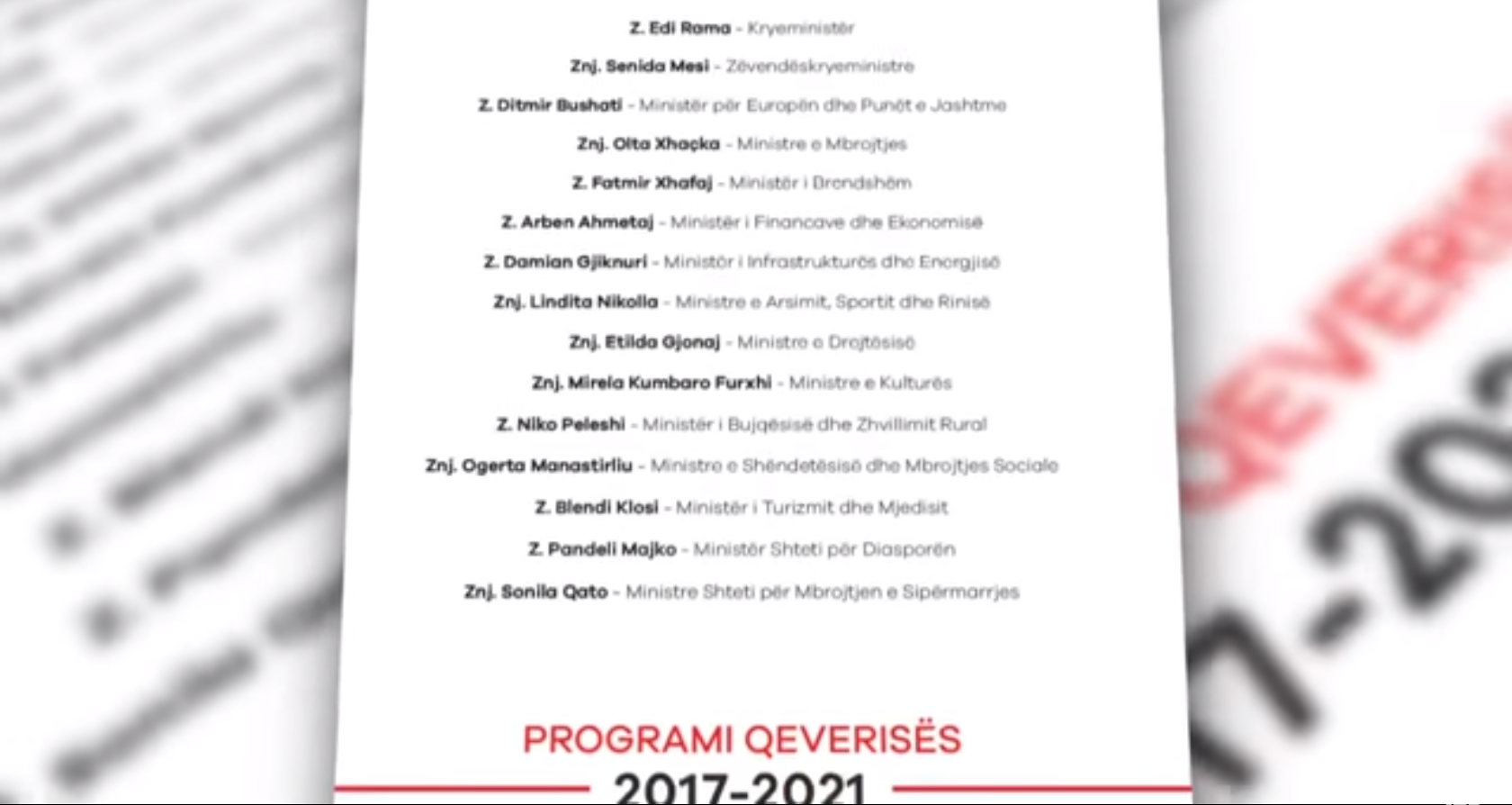 The Albanian Prime Minister, Edi Rama, has presented today in front of MPs, the new government program for the next four years.
At the essence of the program is economy, which, according to him would be helped by a big program of investments, that will start to be applied during this term in office with road infrastructure, schools and healthcare and these investments will help to create a considerable number of new jobs and have an impact on Albania's economic growth.
"Partnership with the business sector will enter a new phase. Meanwhile, economic growth in the third year of this mandate will be 5%", he said.
Meanwhile, Rama said that there's potential to create 220 thousand new jobs and also to increase salaries and pensions during these four years, without increasing public debt.
Rama also talked about the finalization of the process of legalization of properties and the establishment of a special structure which will make an inventory of state properties.
As far as tourism is concerned, he said that it will turn into one of the biggest source of economic growth and employment in the next four years.
"We will completely reform the government and institutions which have been affected by corruption throughout the years. We have a clear vision which has started to take shape with the new governing structure", Rama said.
Meanwhile, Rama has also mentioned the reform in justice, which, according to him, will start with the process of vetting.
In the end, Rama also mentioned the efforts that the new government will make in the next four years to enable migrant workers to vote in the next parliamentary elections. /balkaneu.com/