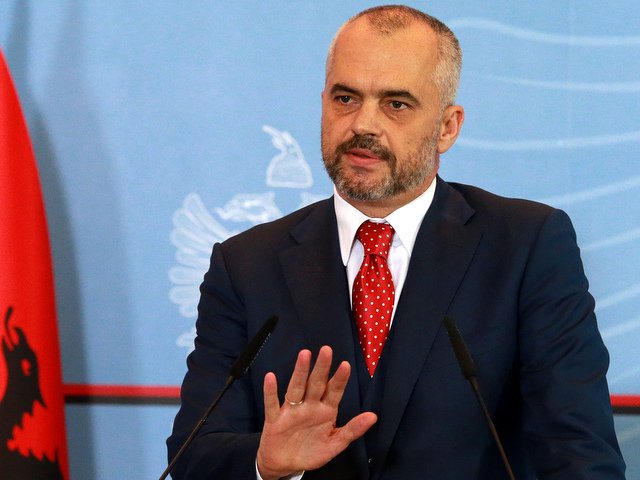 Tirana, April 8, 2015/Independent Balkan News Agency
The Albanian prime minister, Edi Rama declared today that the government will soon start an action throughout the country in order for fuel to be sold within the legal framework, as it happened with power supply.
Rama warned that those who sell fuel that doesn't meet quality standards, have very few weeks to make the necessary adjustments. "The operation in the fuel sector will be applied in customs, in every point of extraction and in every point of sale in the territory of the Republic of Albania. It will be an operation where we will not tolerate anyone", Rama said.
Stressing that Albania is rich with oil and gas, the PM said that in these 18 months there has been a very clear analysis of all the dark areas of a system of thieves. "Based on this analysis and the strategy of this operation, we will start, like we did with power supply, but this time, by addressing the problems on those who gain at the detriment of Albanians. We have nothing against those who do business and we will support them. We've had no problems with the rich, but with poverty, therefore each one must do what is supposed to do", said the head of the government. /ibna/