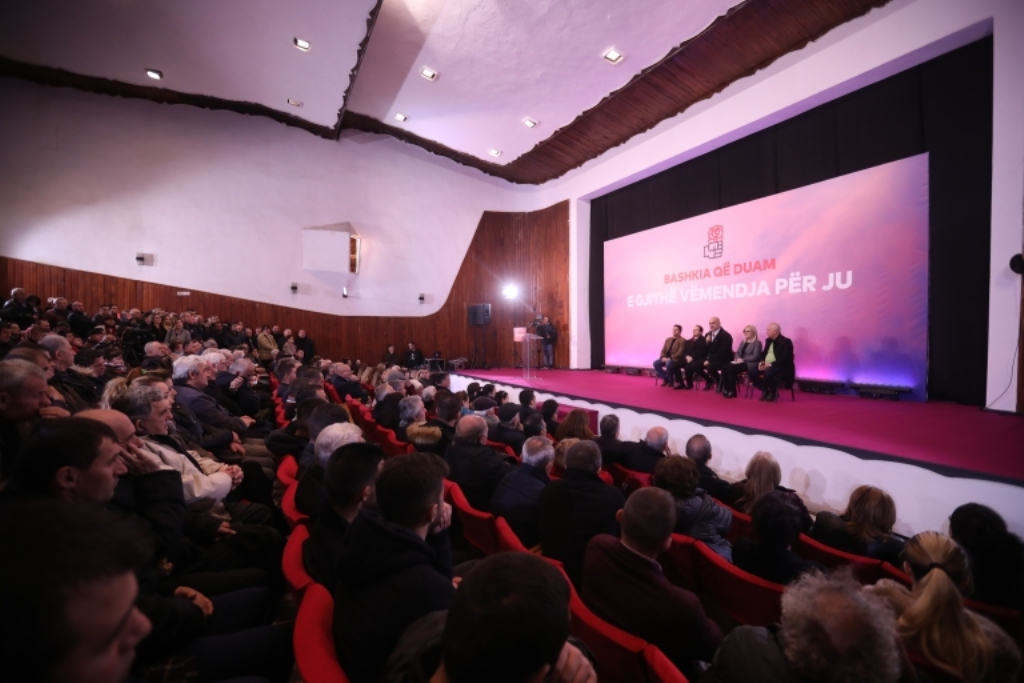 While the leader of the opposition, Lulzim Basha is holding a tour of meetings all over the country, demanding the resignation of the Prime Minister, the head of the government has started a tour of his own.
Edi Rama was in Lezha a few hours after Basha was there, to talk about different economic and social issues.
With heavy dosage of irony, Rama declared that "the country has a very big problem because we have no opposition which can challenge us".
"We have no opposition which can challenge us with ideas, arguments and a program", Rama said, adding:
"We have an opposition that defies us with eggs. An opposition that comes to parliament to flex its muscles as if we were holding a wrestling tournament", Mr. Rama said.
Meanwhile, the PM also said that Albanians should voice their concerns on the government online platform shqiperiaqeduam.al.
Ironically, he also invited the opposition leader to voice his concerns on this platform, promising that "his problems will be addressed in 10 days".
It looks like this is the way Rama has decided to respond to the ultimatum that the opposition leader has decided to issue to him to resign by February 15, otherwise, he will have to face the massive rally that the opposition has called for the following day in the center of Tirana. /ibna/