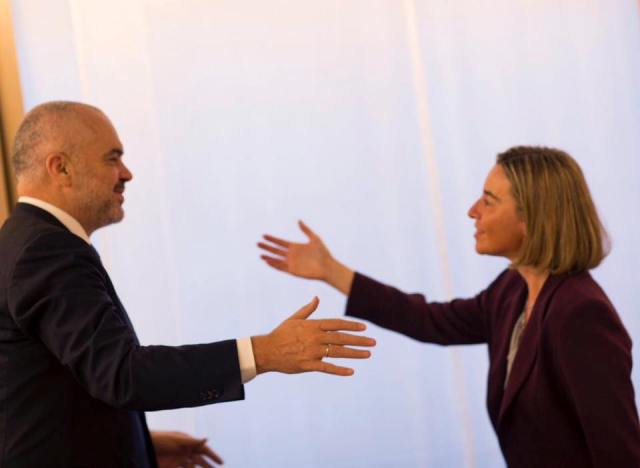 Prime Minister of Albania, Edi Rama was in Brussels today where he participated in the meeting of the "Friends of Albania" group on a ministerial level.
The meeting confirmed the will to support the positive recommendation given by the European Commission on the issue of the launch of talks for the accession of Albania in the EU, if Albania implements the reform in the judicial system.
The participating countries underlined the immediate need to implement the Vetting Law as a condition for the process of talks between Albania and the EU to move forward.
Prime Minister Rama also held meetings with the EU head of diplomacy, Federica Mogherini and the European Commissioner For Enlargement, Johannes Hahn.
After the meeting of "Friends of Albania" group in Brussels. Mr. Rama said that Albania will launch talks, but added that "we need to go through a preparatory period and the Commission also discussed this".
Mr. Rama said that "there must be a process of evaluation, while we need to start with the vetting law, which is the only condition that Albania has been imposed".
Rama said that there is no other condition, as the opposition or the media claim:
"We didn't hear anything of what those who are used to lie constantly say". /balkaneu.com/