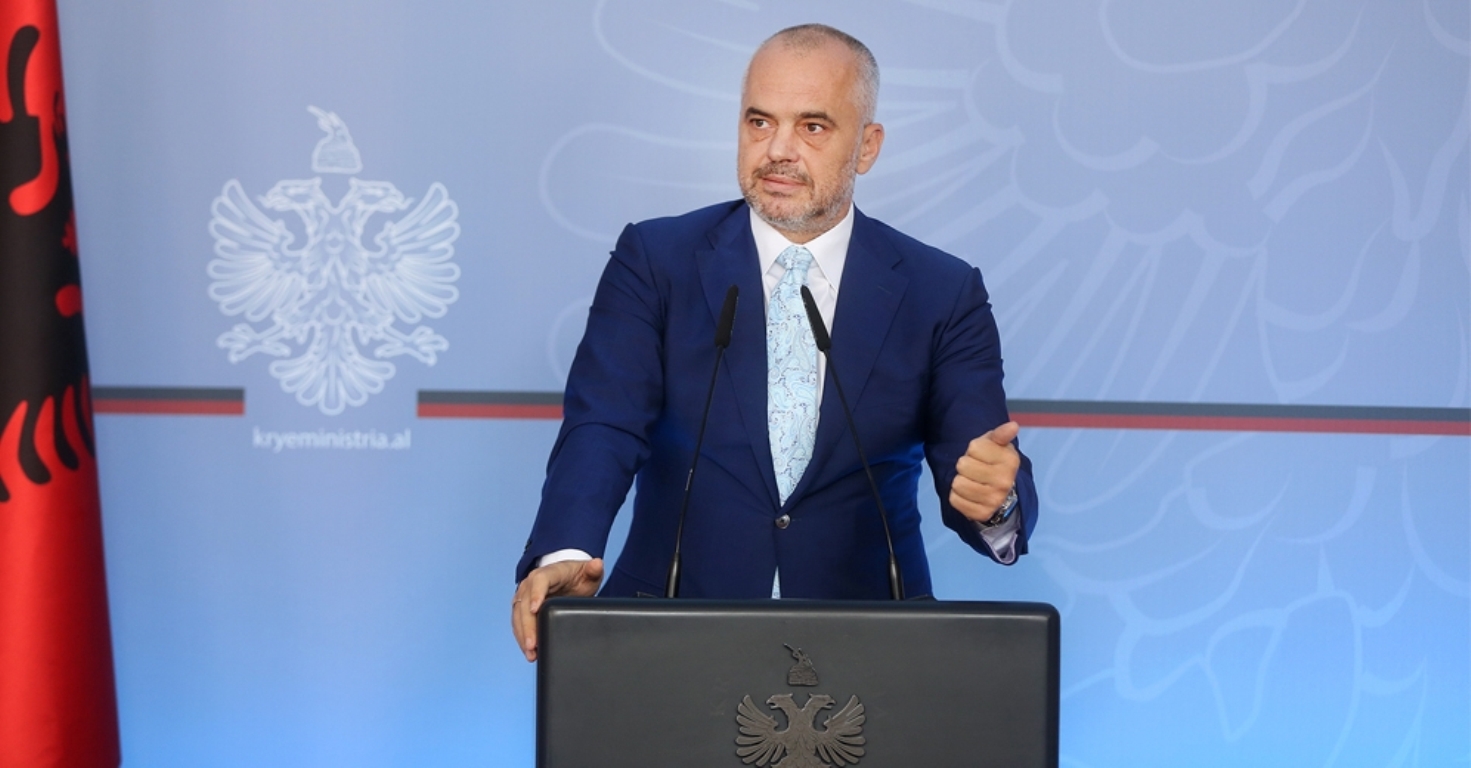 A few hours before local government early elections for the new mayor of the city were held in Kavaja, Prime Minister Edi Rama appeared on Friday (photo) in an extraordinary press conference where he announced the cancellation of the process indefinitely.
Mr. Rama said that he decided to withdraw the socialist candidate, Klodian Shehu and asked the same thing from the independent candidate, to eliminate, as he said, any possibility for further escalation of the situation.
Mr. Rama's decision came a few hours after the opposition announced a meeting in Kavaja to plan a protest of march on Sunday, when the election was scheduled to take place.
"There's a plan to cause destabilization of the country, but Albania will not be destabilized as a result of this plan", Mr. Rama said. "Anti-constitutional, unlawful and anti-democratic provocation. But, we must not respond in the same way. Kavaja shall not become the arena of a disgusting clash that the DP is preparing", he added.
Mr. Rama's declaration led to the leader of the opposition, Mr. Basha, to return from his journey to Kavaja and cancel the meeting that was going to take place before the protest on the day of the election which was just cancelled.
Meanwhile, during this press conference, Mr. Rama appeared determined about the holding of general elections on June 18. "With or without DP, people will decide on June 18", Rama said adding that "June 18 cannot be part of the talks between political parties".
Immediately after this, the democrat leader, Lulzim Basha considered the cancellation of the elections in Kavaja as a victory of the opposition. Admitting that Sunday's protest was cancelled too, Mr. Basha announced the holding of a march of protest next week on a national scale.
Mr. Rama's decision was praised by the acting president, Bujar Nishani and the US and EU ambassadors to Albania. /IBNA/