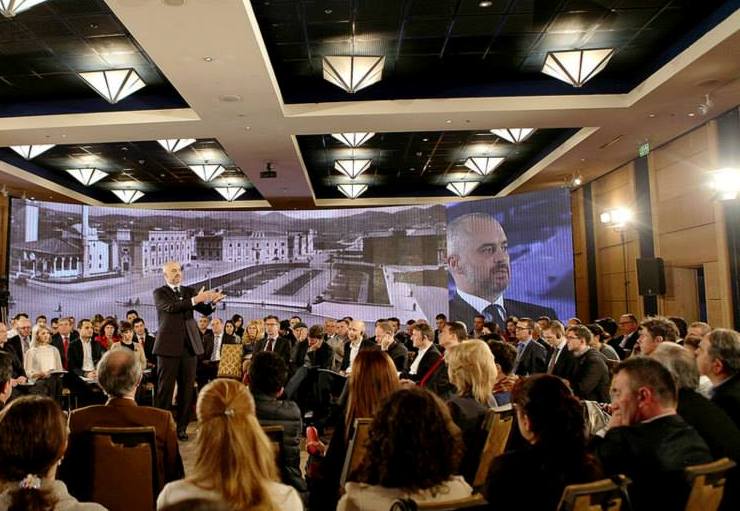 Tirana, March 26, 2014/Independent Balkan News Agency
In a meeting in Paskuqan, in Tirana relating to the process of legalization, prime minister Edi Rama announced the changes that the bill on legalization of properties will undergo.
He said that today's meeting of the Council of Ministers approved the changes in the legalization bill, while the final approval will be made in parliament.
Rama said that after many years of delays, finally, citizens will be made legal owners of their homes and those homes will turn into capital.
Rama added that the entire process of legalization will be made free of charge, stressing that no money will be asked for the process of legalizations.
The PM declared that there are 200 thousand families waiting for this legalization to happen, stressing that at the end of the process, citizens will be issued with titles.
"But, I must stress that the majority of legalizations made so far have been made for reasons of corruption and for people who have built hotels, restaurants and bars. For you it will be free of charge, but those who have built for purposes of gain, must pay. We will offer free legalization for those who have built a home to live in and not legalize crimes committed against the fatherland. We will not charge those who have built one home, but those who have built a second or a third home", said the head of the government. /ibna/