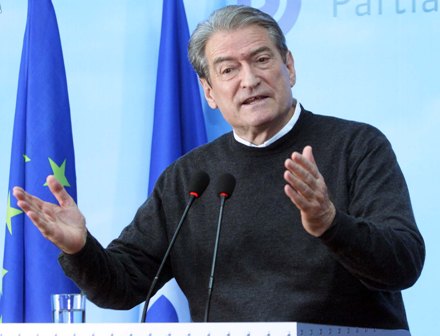 Tirana, May 15, 2013
In the inauguration of the online application Portal for driving licenses in Kashar, Prime Minister Sali Berisha said that even in the domain of digital technology, Albania must be a leader and that this will be achieved in the next four years.
Talking about the "e-driving license" services offered by the government portal www.e-Albania.al, Berisha said that "400 thousand Albanian people benefit from this project, saving them time and money."
"This is a step in the right direction. People look for nothing else in the state administration than good services, because we are servants of the citizens. This is a vital process for the reform in the administration. This requires civil servants to be aware of the importance of their work", said Berisha.
Berisha also promised that in the next four years, the administration must be all high tech.
"All agencies in the country must go online, in order for the people to spend less time and money to obtain their services. Albania's ambition is great. In the next four years we must be a leader in the domain of digital technology. We're the country that saw the fastest growth in this field. We overcame obstacles and today we are well positioned", said Prime Minister Berisha during this inauguration. /ibna/