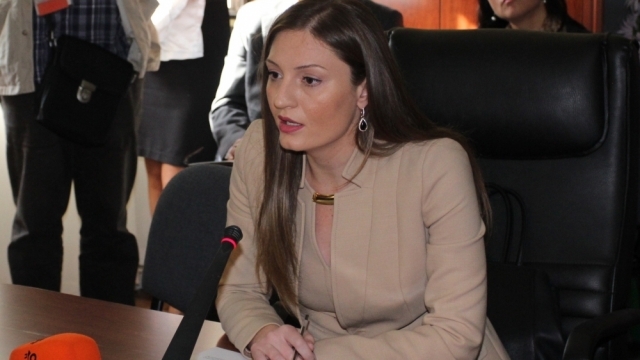 Five EU accession priorities will be fulfilled next year, says minister of Integration, Klajda Gjosha
Tirana, August 27, 2014/Independent Balkan News Agency
The Albanian government says that it's making efforts in order for the process of accession in the European Union to be accelerated, therefore the five priorities are expected to be delivered within next year.
Minister of Integration, Klajda Gjosha said that in order to deliver the five priorities, there is a plan which demands maximum engagement by the ministries that are involved.
According to her, the required deadlines must be respected for the reforms that are to be taken.
"The accurate implementation of this plan is key to the continuation of the European integration process", says Gjosha.
The minister says that Albania will soon launch negotiations for the EU accession.
"Altogether we will enable the launch of negotiations. Our guideline has consisted on a detailed plan with five priorities, with which we have worked on a daily basis. It's a plan on which we work every day in order to make it to the next step, that of launching negotiations", says Gjosha.
Minister of Integration also ranks the priorities of the government in order to bring the launch of negotiations for accession closer.
"Reform in the state administration, in the justice system, human rights, rule of law, fight against corruption and organized crime are some of the issues that we should work with on a daily basis, in order to build institutions that make a democratic state", says the minister. /ibna/