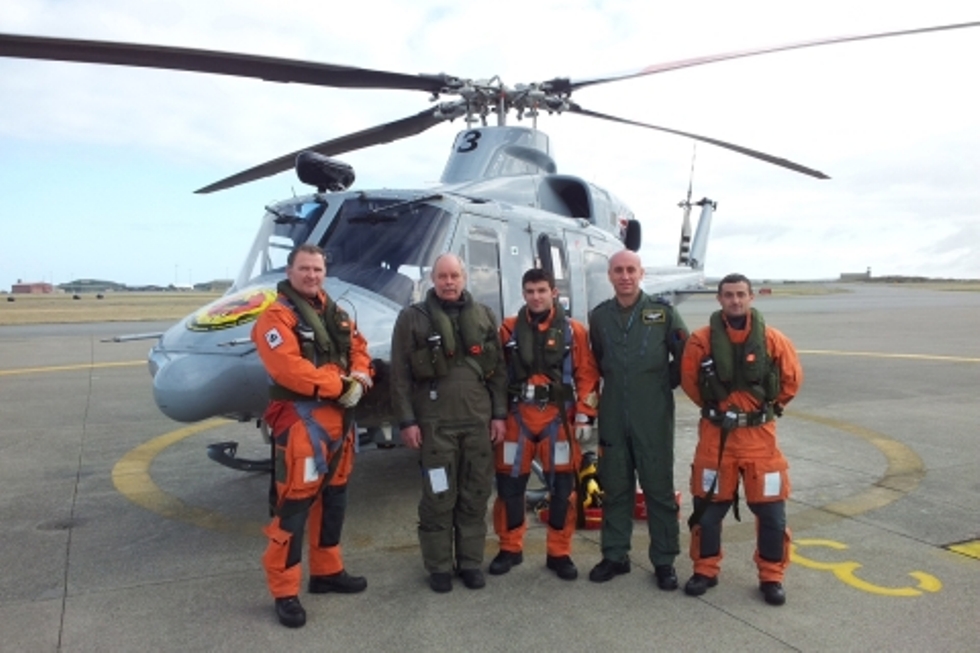 The crew of the "Grifin" helicopter from the search and rescue training unit of the British Royal Air Force carried out a search and rescue operation in the north of Wales.
Major Eduard Koci, sergeant Genci Dervishi and sergeant Shpati Muço, who are being trained in England, have simulated a real life situation in first aid assistance to two persons involved in a sport incident.
The crew, consisting on three British instructors from the School of Helicopters, and three members of the Albanian Air Force, during a routine session of training, was informed that two persons who were canoeing in a river nearby had sought help.
The helicopter immediately flew toward the valley, and the crew saw that a person had fallen from the canoe and was in a critical state as a result of the cold waters and the crashes.
The crew communicated with the base for support and immediately took action to pull the wounded person out of the waters and put him in the helicopter. The participation in a real life situation for Albanian students is without any doubt an excellent experience to face such situations.
The news was made public by the press office of Shawbury Air Force in Britain, which highly praised the professionalism of the pilots of the Albanian Air Forces. /ibna/