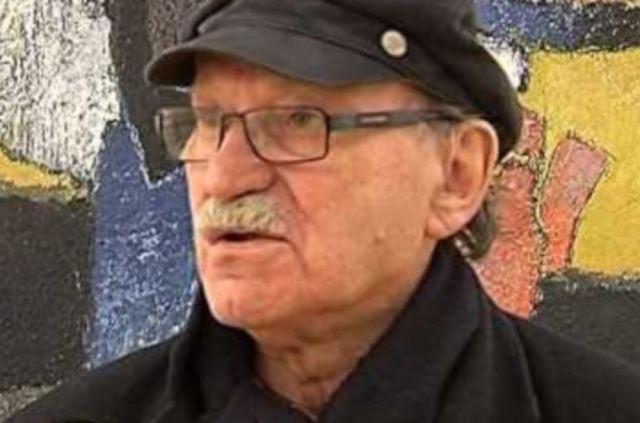 Born 1933 in Malesia, Montenegro, Award-winning Albanian painter and graphic artist Gjelosh Gjokaj presents metaphysical, and surrealistic expressions using bold graphic elements, lush reds, blues and yellows, earning him the title "Father of Graphic Arts in Kosovo"
Tirana, 26 September 2016/Independent Balkan News Agency
The Albanian renowned painter and academic, Gjelosh Gjokaj has passed away on Sunday morning in a Bavarian hospital in Germany.
Gjokaj was founder of the school of visual art and graphics in Pristina. He left behind more than 3 thousand works of painting and graphics.
Academic Gjelosh Gjokaj was member of the Academy of Sciences and Arts of Kosovo and Montenegro.
Gjokaj was born in 1933 in Tuz, Montenegro and was educated in Belgrade.
From 1964 to 1969, he established the graphic department of the High Pedagogical School in Pristina.
From 1969 until 1983, he worked and lived in Rome and since 1983 he lived in Augsburg, Germany. In the recent years, he returned to his birth place.
For years, Gjelosh Gjokaj was known as the Albanian Picasso, because many of his works were similar to those of the other world renowned painter.
For PM Edi Rama, Gjokaj's death is sad, "as it interrupts a very interesting phase of his creativity, in the age that Picasso considered as ideal to turn into a child!". /balkaneu.com/