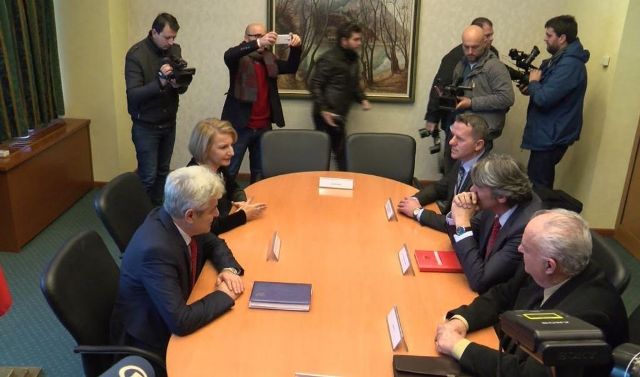 Albanian political parties in FYROM have come up with a joint platform for the realization of their rights with the new government which is expected to be created after the 11 December elections. This platform says that these rights will be realized in compliance with the spirit of the Ohrid Agreement and Constitution of the Country.
The platform has been signed by the Democratic Union for Integration, "Renaissance with Faith" coalition, Alliance for Albanians, while the Albanian Democratic Party, which only won two seats in parliament, has not signed it.
These parties say that this platform aims at upholding the status of Albanians in FYROM as a state formation people, with an official language which would have an equal status with the Macedonian language and also aiming to solve many ethnic issues.
"The strict application of the principle of multi-ethnicity in the Constitution of Macedonia, where Albanians are considered as a state forming people. Support for any legal and constitutional incentive that strengthens ethnic equality for the Albanian population. To achieve full equality in terms of the use of the Albanian language in all government levels and to guarantee its use as a crucial and constitutional right", says the platform signed by the Albanian parties.
Parties are also engaged for "a widespread debate on the flag, anthem, the state insignia of the Republic of Macedonia in order for state symbols to reflect social multi-ethnicity and ethnic equality ". /balkaneu.com/