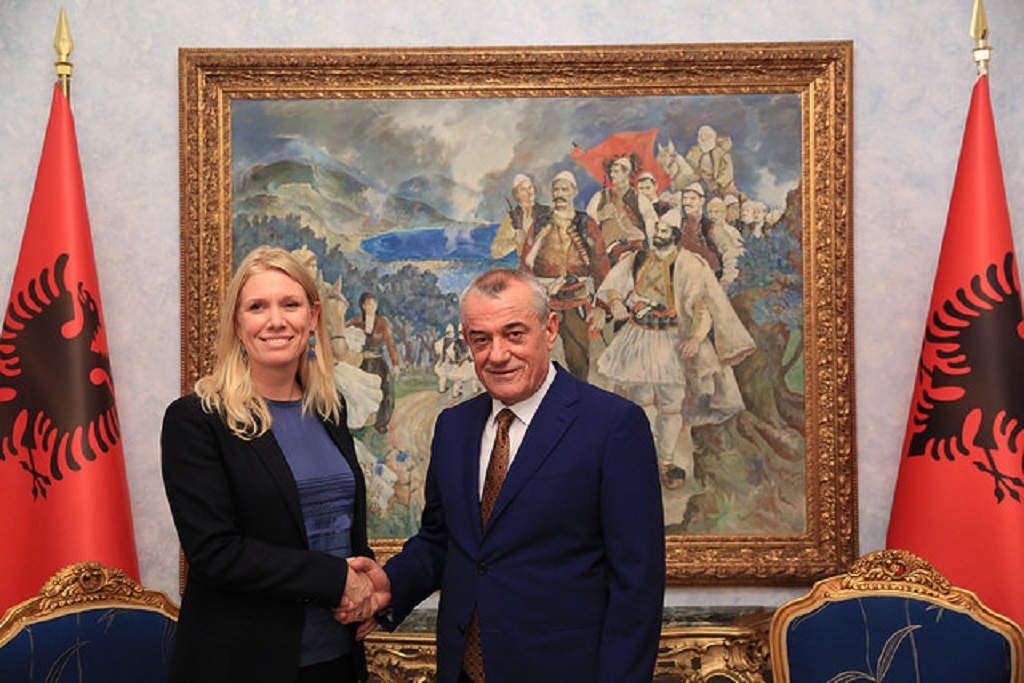 Albanian parliamentary speaker, Gramoz Ruçi received today the Dutch ambassador accredited in Tirana, Guusje Korthals Altes.
Mr. Ruçi congratulated ambassador Korthals Altes on her new mission in Albania and said that he was looking forward to collaborating with her.
"For us, Holland's position is very important, being a country with high European values and standards. In order to achieve these values, we know that there's still a lot of work to do. We have faith on Holland's support", said parliamentary speaker Ruçi.
On her part, the Dutch ambassador said that Albania was a very important country for Holland. She assured the Albanian official that she will contribute for the strengthening of cooperation between the two countries, especially in the process of integration, but also in other fields such as economic cooperation, investments, education, civil society, etc. /ibna/