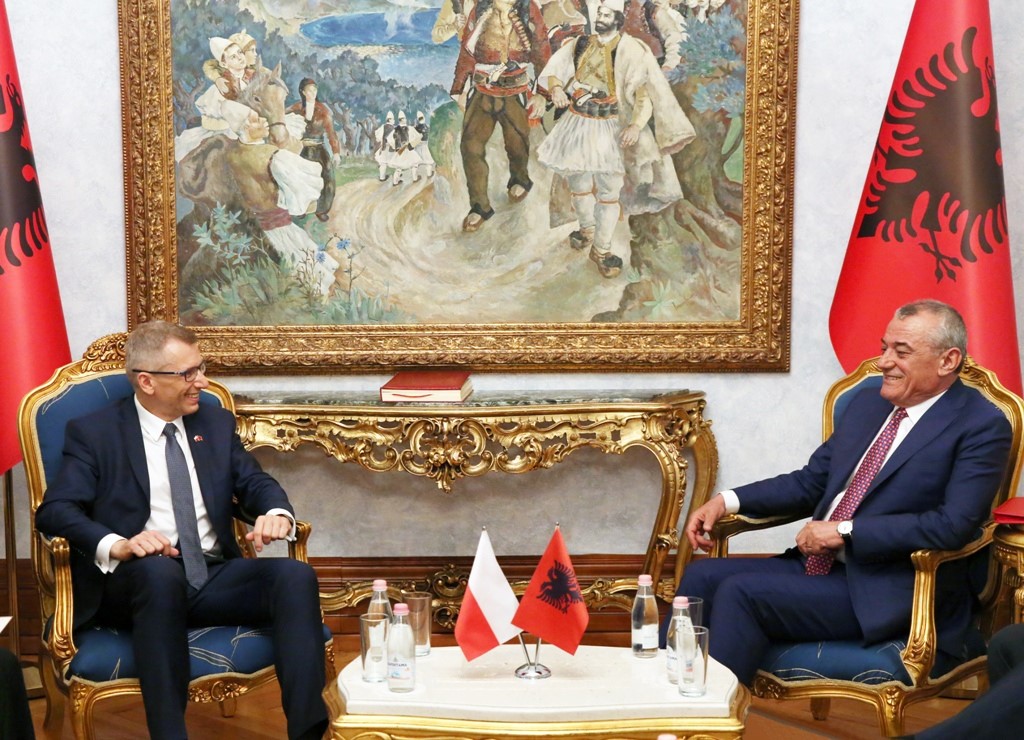 Poland is a partner country for Albania and it represents one of the most successful models of progress, democracy and European integration.
This was declared by the Albanian parliamentary speaker, Gramoz Ruçi in a meeting with the President of the Polish Supreme Auditing Office, Mr. Krzysztof Këiatovski.
Ruçi also praised Poland's support for Albania's European integration process.
On the other hand, the pair declared that the auditing of the activity of state institutions is very important for the development of democracy.  Based on this, in Albania, the opposition has always appointed the head of the High State Audit.
"This helps the consolidation of democracy, it preserves balances in the activity of the government and it enables opposition to monitor and audit the government's activities", the pair underlined. /ibna/