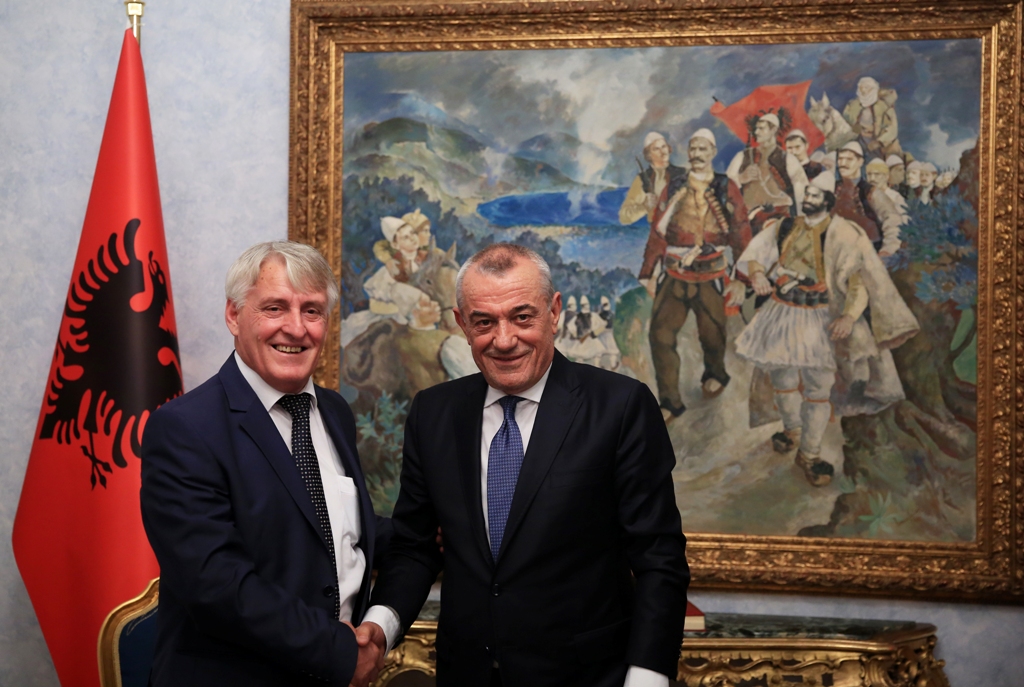 Albanian Parliamentary Speaker, Gramoz Ruçi met today with the leader of the Democratic Party of Presevo Valley, Mr. Ragmi Mustafa.
In this meeting, the pair discussed the situation in the three communes of the Valley inhabited by Albanians and the intensification of cooperation in order to achieve more prosperity and to integrate Albanians in central government institutions.
Albanian Parliamentary Speaker, Gramoz Ruçi said that the fulfillment of the demands of the Albanians of the Valley remains a priority for the Parliament and Government of Albania. He also praised the Political Declaration of the Alliance of Albanian Communes issued on 14th of July, considering it as proof for the unity of Albanians in the Valley and a clear articulation of the rights of the Albanian population in Serbia.
Meanwhile, Mr. Ruçi also stressed the importance of cooperation between political forces in the Valley with the institutions of Kosovo. He underlined that Albania backs civilized dialogue with the institutions of Serbia, in order for Albanians of the Valley to be granted their rights in compliance with international standards. /ibna/