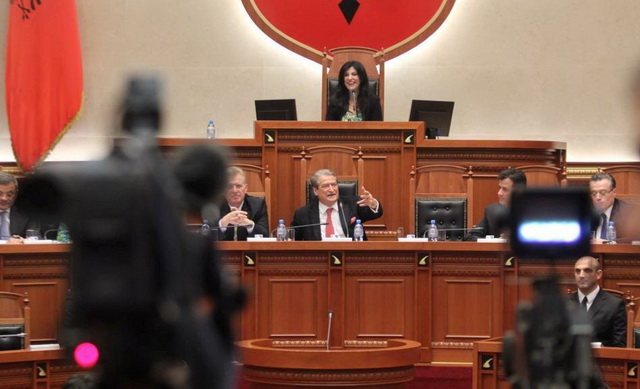 Tirana, 17 April 2013
The Albanian Parliament has unanimously ratified the Host Government Agreement (HGA) between the Government of Albania and the Trans Adriatic Pipeline (TAP) project.
The HGA defines the terms of engagement for the Southern Gas Corridor pipeline's future delivery. Upon decreeing by the President of the Republic of Albania, the HGA will become a fully binding law.
The HGA sets out the regulations by which the project will be realised and operated on Albanian territory. This includes processes on land easement and acquisition, the implementation of technical, safety, environmental and social standards and permitting regulations.
TAP will be one of the largest foreign investors in Albania, providing a major source of revenue to the country and stimulating employment. Furthermore, it will also contribute to the development of Albanian roads and other infrastructure. The project will play a major role in developing Albania's energy market and facilitating the government's objective of becoming a gas hub in the Western Balkan region.
Kjetil Tungland, Managing Director of the Trans Adriatic Pipeline, stated: "We are impressed by the quick progress with the ratification of the HGA. TAP greatly appreciates the outstanding support Albania has given to our pipeline project, now again confirmed by the Albanian Parliament."
The Albanian section of the pipeline will start at BilishtQendër in the Korca region at the Albanian-Greek border, and will stretch some 209km to the coastal area north of Fier, where it will join the Adriatic Sea. The Albanian offshore section will be 60km in length.