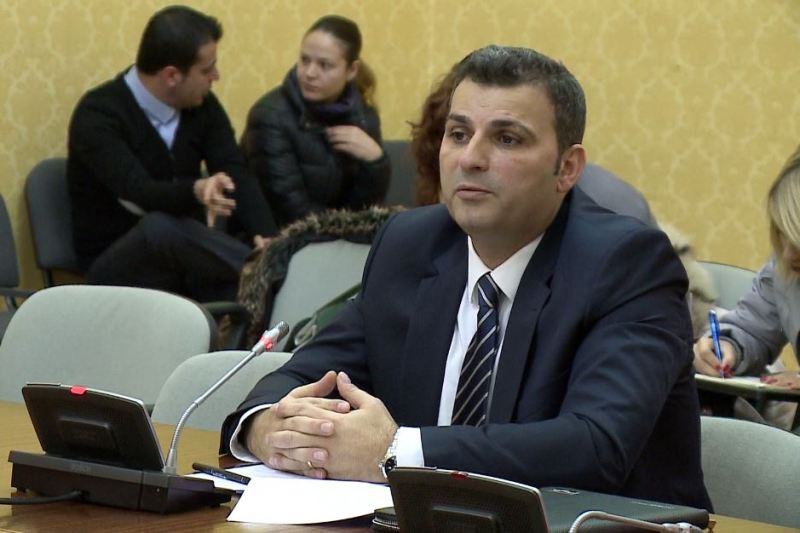 Tirana, February 6, 2015/Independent Balkan News Agency
Albanian parliament held a consensual voting last evening for the name proposed by the President of Republic as the new Governor of the Bank of Albania.
Gent Sejko has been elected the new Governor of BoA. He received 105 votes in favor, 3 against and 4 abstains in the 140 seats parliament.
Gent Sejko has declared that one of the priorities of his work will be the strengthening and administration of Internal Control at the Central Bank and the reduction of nonperforming loans.
Sejko comes with a 22 year experience in the Albanian and American banking system. Today, speaker of Parliament, Ilir Meta presented the new Governor in the premises of the Bank of Albania.
Meta said that the consensual election of Governor Sejko is proof of the responsibility that political parties have in order to support the Bank of Albania.
"It doesn't happen very often for the parliament of Albania to hold consensual voting, but I believe that this moment shows the responsibility of all political forces to support the Bank of Albania", declared Meta.
The new governor of the Bank of Albania, Gent Sejko said that for more than two decades, the Bank of Albania has contributed in the financial stability and economic growth of the country.
"It's an institution that has grown year after year in order  to arrive at the level where it stands today, at an international standard level", said Sejko.
Talking about the new plans, Mr. Sejko said that the aim is to address challenges that come from the economic situation of the country and the region.
According to the new governor, the first challenge relates to restoring trust in the institution of the Bank of Albania and increase of transparency.
Gent Sejko replaces in this position Ardian Fullani, who was removed six months ago following the discovery of the theft of 713 million ALL from the Bank of Albania treasury, one of the biggest heists in the history of Albanian banks.
Speaking on the theft at the treasury, Mr. Sejko promised that there will be a revision of responsibilities and also of the stolen amount.
Prosecution currently continues to investigate on the theft. The trial which is expected to continue has 19 defendants and among them is the former governor Fullani. /ibna/