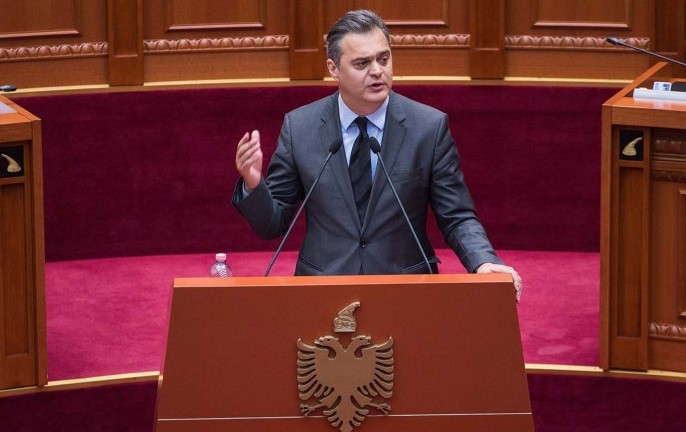 Tirana, 13 November 2015/Independent Balkan News Agency
Albanian parliament is filled with incriminated people, people who have committed different criminal offenses, therefore decriminalization must start through a cleansing of the legislator.
This is the opinion of Ben Blushi, one of the most prominent names of the Socialist Party who leads the governing coalition.
Former minister and current MP, Blushi is one of the most critical voices against the government and negative phenomena in the Albanian reality.
In a speech delivered yesterday in parliament, Blushi didn't hesitate to whip the Albanian political class, saying that Parliament has sunk deep in crime.
"This parliament cannot approve the reform in justice, without decriminalizing itself first. I believe that criminals have no right to elect their judges or prosecutors. There are so many people with criminal records here that I feel as if I'm in detention. This is not funny, but a disgrace. This will enter history as the most ridiculous and disgraceful parliament", Mr. Bushi said.
Blushi also said that instead of sending people to prison, members of parliament must first be arrested and sent to prison.
"There's a debate going on as to who deserves to go to prison: a driver who passes the red traffic light goes to prison, a student who protests goes to prison, a consumer goes to prison, an entrepreneur who doesn't pay taxes go to prison, a journalist goes to prison, but the question is: does a politician go to prison? So far, this hasn't happened. This is not my question, but the question of many people outside of parliament. The question is: why does the elector go to prison and those who are elected by him do not? Because we haven't drafted a law or a reform that punishes us. We always use procedure to avoid punishment. Are voters right when they ask us: why should we go to prison and you never go? It's time to offer a serious answer to this question", Mr. Blushi said.
Also known as a writer, Bushi also talked about the massive departures of Albanians in the past two years, in an effort for a better life abroad.
"Albania has the only political class whose voters are leaving. The country is becoming smaller and ungovernable", Mr. Blushi says. /ibna/