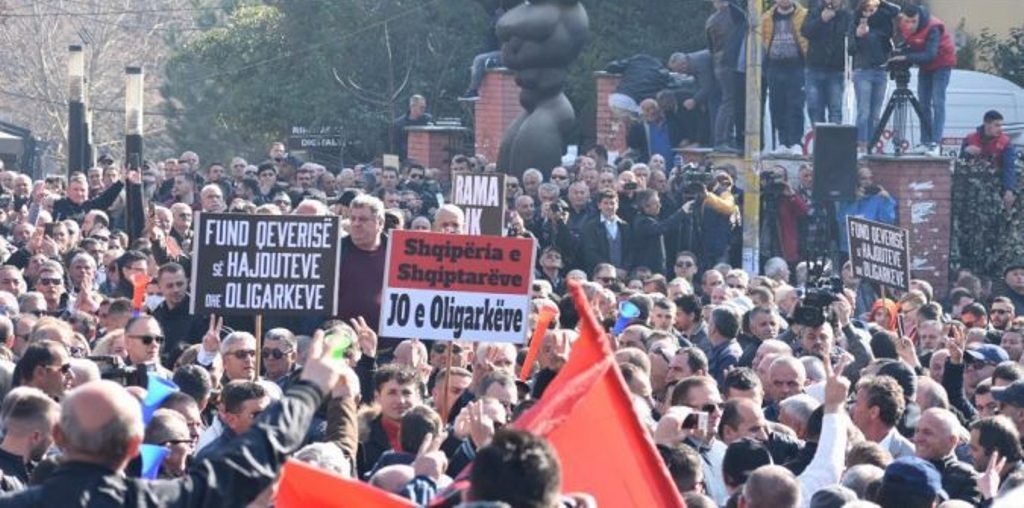 Opposition in Albania held another demonstration in front of the country's parliament today where there were violent clashes between opposition's supporters and the numerous police forces that were there to maintain order. Meanwhile, demonstrators also threw smoke bombs and other strong objects towards law enforcement officers. Police on the other hand used water cannons to fend off the crowd and prevent them from storming parliament.
Head of government rules out the possibility of early elections
While opposition supporters had gathered in a protest outside parliament, Prime Minister Edi Rama told MPs that the only elections that the country will hold soon are local government elections and not general elections, like the opposition has requested.
Premier Rama said the country's opposition has betrayed its supporters and left them without representation in the parliament.
On the other hand, leader of the opposition party, Lulzim Basha was not present in today's protest, as he had travelled to Berlin to hold meetings with German officials.
In the past two months, the opposition in Albania has launched a series of anti-government demonstrations demanding the current socialist government led by the PM Edi Rama to resign and early general elections to be held. What's more, the opposition has also decided to boycott parliament,  in an attempt to put more pressure on the government. However, this move has been condemned and criticized by the international community. On the other hand, the ruling Socialist Party of PM Edi Rama has excluded any possibility that the country may head to early general elections.
Opposition MPs taking their seats in parliament
Meanwhile, there have been numerous opposition MPs who have not agreed to relinquish their parliamentary mandates, while others have agreed to replace their colleagues who have resigned. This has caused much confusion within opposition ranks.
Despite numerous appeals launched by foreign diplomats, the political crisis has not yet been solved and each of the sides seems determined in its course of action, leaving lots of room for uncertainty. /ibna/