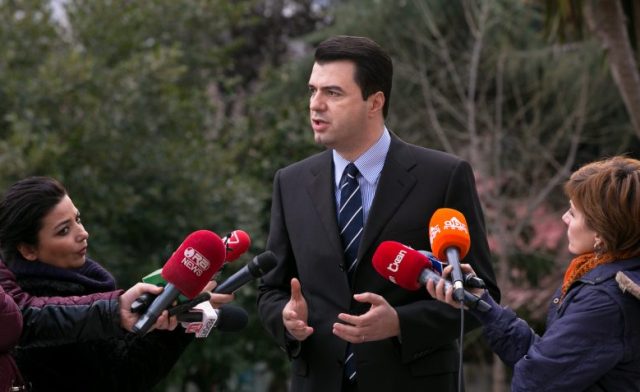 In Albania, the opposition says that the government is getting ready to rig the June 18 elections and warns a wave of protests "in defence of the free vote".
The democrat leader, Lulzim Basha says that the issue of free and fair elections in Albania is very much connected to the great problem of the decriminalization of politics, organized crime and drugs.
"These are problems that the opposition has denounced in the past three years. Problems for which the opposition has fought and it has managed to change laws, such as the law on decriminalization. But, unfortunately, this law is not being implemented as there's a lack of political will", the opposition leader says.
Basha says that the issue of drugs will have an impact in the elections. He also uses declarations issued by several ministers of Rama's  government in the recent days, who launched criticism against the cultivation of narcotic substances.
Minister of Justice, Ylli Manjani, minister of Environment, Lefter Koka and several MPs of the Socialist Movement for Integration, have casted strong suspicions on a possible electoral rigged process through the involvement of police and people incriminated in the traffic of drugs.
Based on these declarations, Mr. Basha says that some criminal gangs are being used by Edi Rama in order to ruin the upcoming general elections.
For Mr. Basha, "this is the reason why Rama is not willing to accept electronic voting". According to Basha, electronic voting prevents "the criminal scheme of using drug gangs and police to rig the elections".
Based on the fact that the government is against electronic voting, Mr. Basha says that there's no more time left and that time has come for institutional solutions, while warning that "time is coming for a wide civil political action".
Basha says that the opposition will call on Albanians to start a wave of protests with the aim of "guaranteeing the freedom of vote, dignity and individual freedom that comes through the freedom of vote".
The scope of the opposition is clear: A massive unification of the people in order for the government to accept electronic voting. Given that the opposition doesn't accept this option, the opposition believes that it will be achieved through protests: "It's up to the citizens to take destiny in their own hands and the opposition will lead this battle". /balkaneu.com/