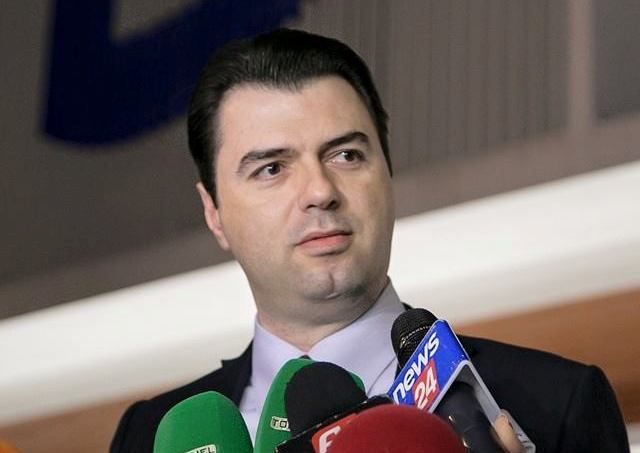 Amendments for the reduction of the price of power supply and fuel have been requested to be discussed. Leader of opposition: We do not compromise with these two issues, otherwise the final confrontation will be with the citizens on the square of protests
Tirana, March 23, 2015/Independent Balkan News Agency
The parliamentary group of the Democratic Party, along with allies, come out with legal and constitutional amendments, in order to remove from the Parliament of Albania and from any other public office, every person who was elected or appointed and who have criminal records involving organized crime.
The amendments are proposed in the framework of the Decriminalization Pact that majority and opposition signed last December with EU brokerage.
Leader of opposition, Lulzim Basha said that "after a voluminous work by the best experts of the Democratic Party and of the country, we're ready to move on with the platform of decriminalization, but we demand the full commitment of the majority MPs".
Basha said that two are the options that are offered to the majority: "Full decriminalization of parliament and other public institutions through legal amendments within the shortest period of time possible based on the regulation of parliament or the majority must confront Albanian citizens in the squares of protest".
The opposition seems skeptic on the realization of its plan. Therefore, it has added another two demands to the demand for decriminalization: that for the reduction of power supply price and the reduction of the price of fuel.
Basha says that this will be achieved by removing VAT on electricity and removing the tax that Rama's government  introduced in the past two years on fuels.
On the issues of decriminalization and reduction of taxes, Basha says that there can be no compromise. "There's an ultimatum and a constitutional deadline to do what must be done based on the decriminalization agreement and also to help thousands of households who are suffering as a result of the taxes introduced by Edi Rama and Ilir Meta, otherwise they will face massive protests". /ibna/