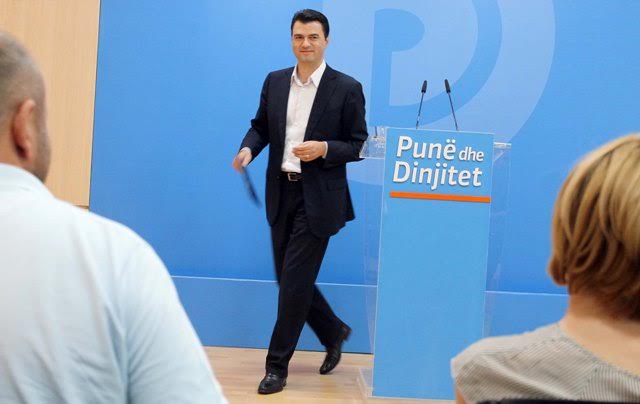 Tirana, 21 October 2015/Independent Balkan News Agency
The leader of the Democratic Party of Albania, Lulzim Basha is participating in the Congress of European People's Parties (EPP), which is held on 21 and 22 October in Madrid, Spain.
This congress will discuss a wide range of challenges that Europe faces today, from issues of security to economic recovery.
The congress will focus on foreign policies and policies regarding security, such as migration and fight against terrorism, and also other major issues in the European agenda, such as economic growth, employment, a joint digital market, climate changes and partnership between Europe and USA.
The congress will elect the young leaders of EPP, the President, the vice presidents and Secretary General.
This is the first time that the Democratic Party of Albania participates as a full member of EPP and it will exert its right of vote.
The EPP congress has around three thousand participants, among which there are 750 delegates, heads of states and EU governments, such as chancellor Angela Merkel, prime ministers Mariano Rajoy (Spain), Bojko Borisov (Bulgaria), Viktor Orban (Hungary), Pedro Passos Coelho (Portugal), Laimdota Straujuma (Latvia), etc. Present in this congress will also be the president of the European Commission, Jean Claude Juncker and the President of the European Council, Donald Tusk.
EPP is the largest and most influential group on a European level. EPP has 75 member parties from 40 countries.
Presidents of the European Commission and European Council have been elected from its ranks. EPP also has the largest group in the European Parliament. /ibna/