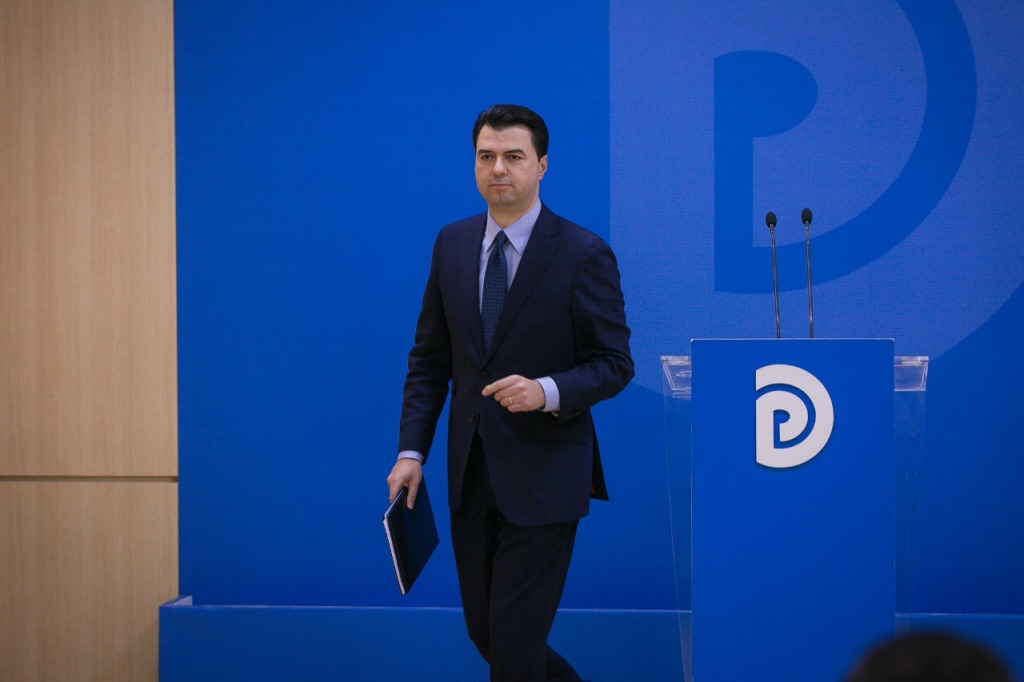 The leader of the Albanian Democratic Party in opposition, Lulzim Basha failed to appear today in front of prosecutors to testify in relation to the funds that the main opposition party has paid to US lobbying firms.
Basha had been requested to appear today at the district attorney's office in the capital Tirana to provide details about the payment of 675 thousand USD that the Democratic Party made during the 2017 electoral campaign to lobbying firms in the US. Meanwhile, the inquiry was launched to determine where these funds came from.
But, the leader of the opposition left the country today, refusing to provide any details about the ongoing investigations which are taking place in the US, Albania and Scotland.
The democrat leader has considered the request to appear before prosecutors as "unnecessary and groundless".
"Neither I, nor any other democrat official have been put under investigation. This is the reason there's no need for the prosecutor's office to inform us on the checks that it's making", Basha said in the letter addressed to the prosecutor's office.
The democrat leader accused the prosecutor's office that the request to appear in front of investigators is merely political, while demanding this institution to distance itself from such politically motivated actions.
"The fact that such request to testify comes six months after you have obtained the information in question and the fact that this request comes at a time when you have launched a disinformation campaign regarding the investigation in question, makes us believe that your action is not motivated by the investigation, but by political reasons", Basha added. /ibna/