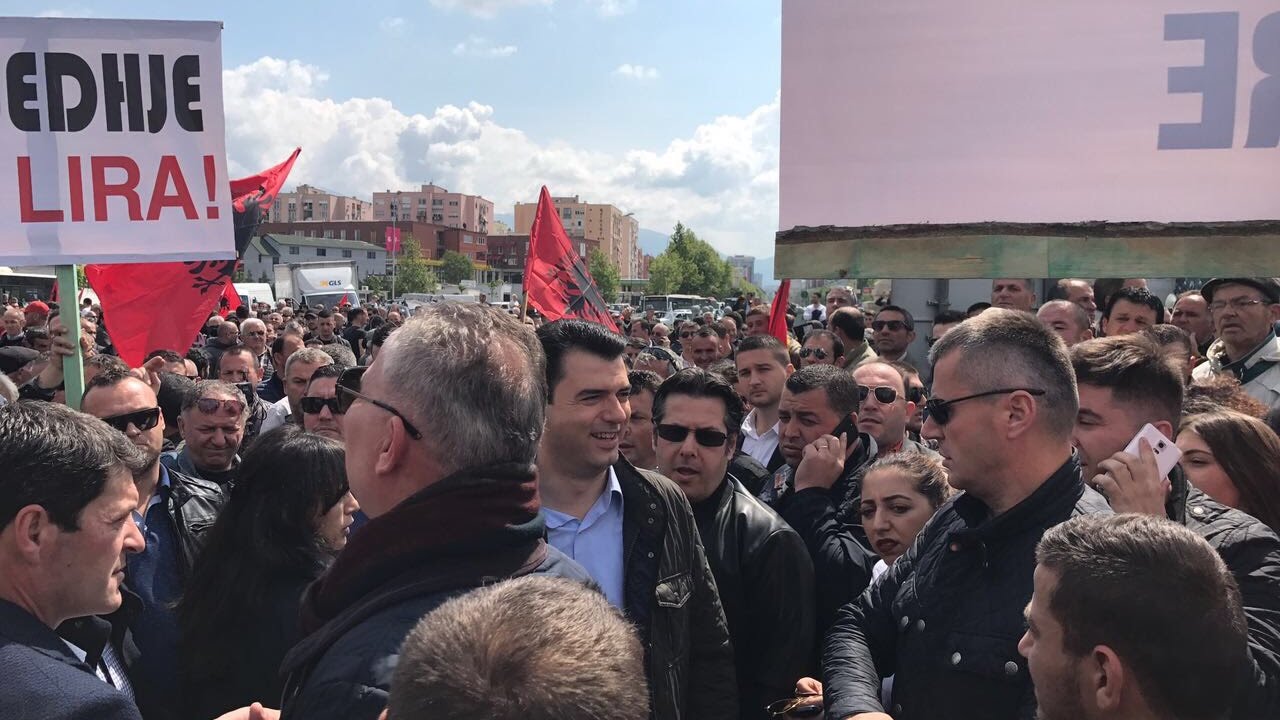 The Albanian opposition is planning to hold a big anti-government rally on 16 March and according to senior officials of the opposition, this protest is expected to be one of the biggest ones ever held in the country.
In a letter that the leader of the Democratic Party has sent to local party offices, he encourages party officials to bring as many people as possible in this demonstration.
"Your job is to secure maximum attendance in all possible ways: meetings with party structures, meetings with people by knocking on their door, leaflets, announcements on social networks, etc. The messages will be the same as the protest that was held on 16 February, adding that the opposition has taken a new step; it has abandoned its parliamentary mandates to be with the citizens and to offer them a government that works for them", the letter says.
A few weeks ago, Albanian opposition decided to boycott parliament, but this decision has not been accepted by some of its MPs who are not willing to give up their mandates. Therefore the opposition is looking to send out a more radical message in the face of this internal problem.
On the other hand, the international community, including US and EU have condemned this decision and have called on the opposition to return parliament. /ibna/