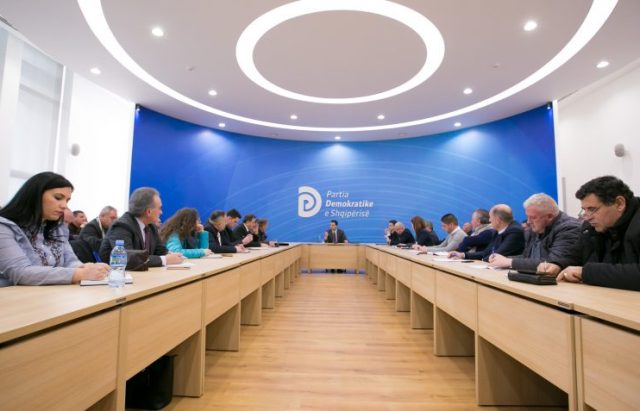 In Albania, the right wing opposition has positively replied to the invitation of the left wing governing coalition to engage in dialogue.
This development comes two weeks after the opposition launched a protest by setting up a giant tent between the government and parliament's buildings. The main demand that the opposition has put forward is the resignation of the government led by PM Rama and the creation of an interim government which will guarantee free and honest elections.
"By considering this moment as a critical moment for Albania and Albanians, due to the threats toward the election process from crime and traffic of drugs connected to the government, the opposition expresses its readiness for true dialogue with the representatives of the governing coalition", the opposition said.
The leader of the Democratic Party, Lulzim Basha says that the opposition accepts the invitation to enter in the dialogue "in order to create the necessary conditions for free and honest elections through a government supported by all political sides and which will guarantee the full implementation of the decriminalization law.
Meanwhile, the opposition has another three conditions: efficient fight against traffic of drugs, organized crime and drug money; preparation of free and honest elections and the implementation of the judicial reform according to the constitutional provisions of 22 July.
Now it's the government turn to reply if it accepts the conditions imposed by the opposition, but the main condition to engage in dialogue is the government's resignation. /balkaneu.com/