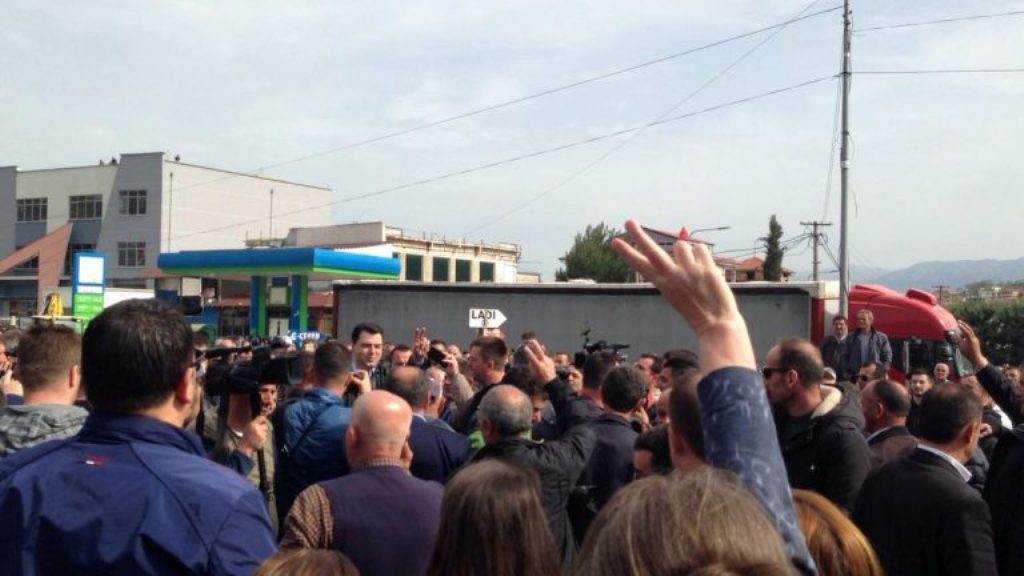 As it had previously announced, the Albanian opposition held a protest today, blocking four national roads.
This protest was held several days after the protest organized in the so called Nation's Road, where there were clashes with riot police.
On his part, the leader of the Democratic Party said that the opposition will be on the side of the people and against the private criminal regime.
"Those who are in power are a criminal gang. Edi Rama makes justice by putting people in prison. Therefore, today we're on the side of the people who have decided to show their civil disobedience. We cannot become part of Europe with a government that arrests people and releases criminals", he said.
Meanwhile, the chair of the Socialist Movement for Integration, Monika Kryemadhi asked PM Edi Rama to cancel the toll charge introduced in the Nation's Road.
"Albanians should take destiny in their own hands", she said.
Meanwhile, the opposition's protest ended in the afternoon without causing any incidents. /balkaneu.com/