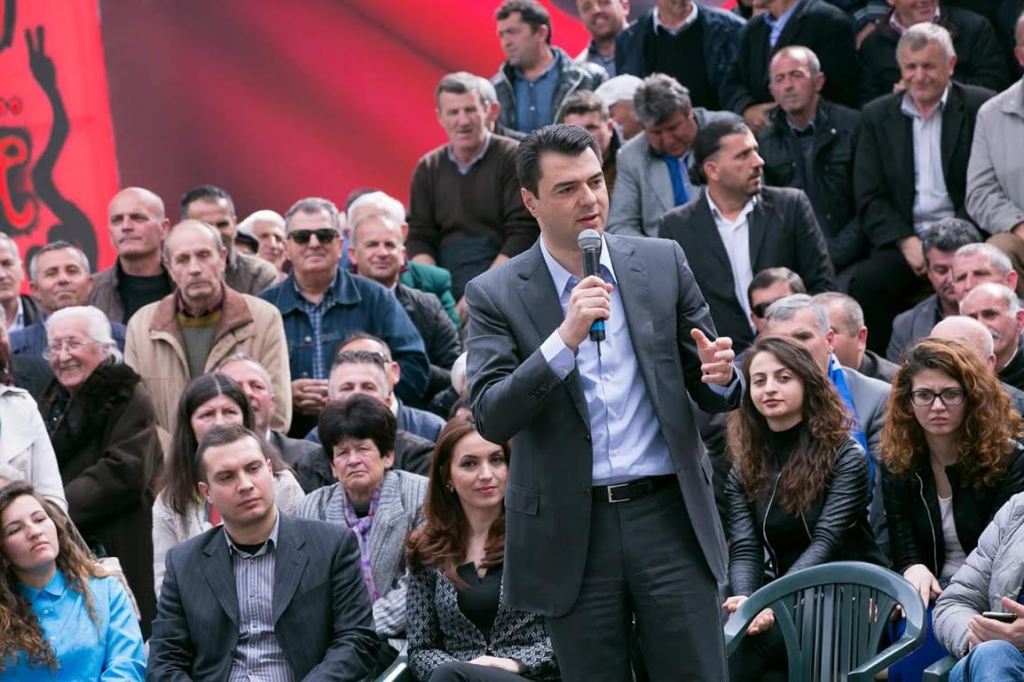 Opposition coalition parties have announced their decision today not to register at the Central Election Commission for the 18 June general elections.
The democrat leader, Lulzim Basha said that the right wing coalition, that he leads "will not allow for elections controlled by crime and drug money to be held".
With an official request sent to CEC, opposition coalition parties said that they will not register as electoral subjects or as an electoral coalition "until a political agreement is reached with the aim of insuring free and fair elections through a technocrat government which will insure the application of the decraminalization law, efficient fight against drugs, organized crime and drug money and which will prepare free and fair elections".
***
Many people think that the opposition aims to boycott the elections, but Mr. Basha insists that this is not boycott.
"Whoever thinks that we want to boycott the elections, is wrong. There will not be boycott, but free and fair elections. There will be a New Republic", he said.
Meanwhile, he also comments the decision not to register any opposition parties at CEC: "With the step taken today, the Albanian opposition is proving our loyalty to the cause of every Albanian citizen, the cause of free and fair elections".
But even after offering these arguments, Mr. Baasha is not clear on the opposition's official plan.
Some say that Mr. Basha's plan is to force the government to leave, by failing the electoral process through non participation in it. /balkaneu.com/