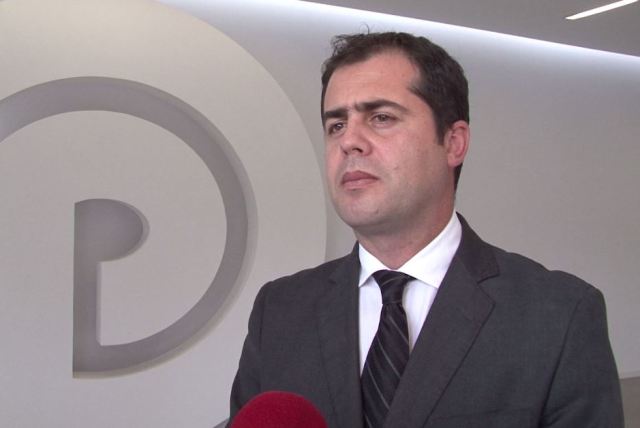 Tirana, 31 July 2015/Independent Balkan News Agency
In Albania, the opposition presented on Friday the platform for the decriminalization of Parliament, local government and other institutions of the administration. According to it, this platform is based on the Venice Commission report and the best and the strongest Euro American models.
The head of the Parliamentary Committee for Decriminalization, Oerd Bylykbashi, offers more details, warning that the opposition aims at removing problematic officials from office as soon as possible.
"Democratic Party proposes constitutional and legal changes for the immediate suspension of the mandates of MPs and officials who have criminal records in Albania or abroad and to forbid the election or appointment of these persons in the future", Bylykbashi said.
The Democratic Party proposes for these constitutional and legal restrictions to include people who have pending cases with justice abroad.
Mr. Bylykbashi says that under this platform, persons who are facing investigation or trial in other countries, who are wanted internationally or who have been banned from the EU countries or other countries for committing serious offenses in those countries,  will be forbidden to run or hold public offices.
The package of provisions that will be proposed by the Democratic Party aims at guaranteeing that people with criminal records who use a changed identity, a double or a multiple one, not to enter parliament or other state institutions. Finger printing will enable this verification.
But for the opposition, official's personal life is part of the decriminalization process. According to it, if they result to be drug users, then they must leave their office.
"Albanians deserve to have representatives with integrity and a high ethical level. In line with consolidated practices of democratic countries such as the United States of America, the Democratic Party proposes a drug test for all senior officials", Mr. Bylykbashi says.
Decriminalization is an expression of political will and based on this will, we can achieve every constitutional and legal amendment which would make the application of the decriminalization platform impossible.
But how much will there is to realize this process?
The democrat official says that the platform must be approved in full and without any shortfalls. "Every effort to soften or delay the provisions that will be proposed, as it's been the case so far with the current government, is an open door for criminals", Bylykbashi says.
According to him, this is against public interest and the requests of the United States of America and the European Union. /ibna/