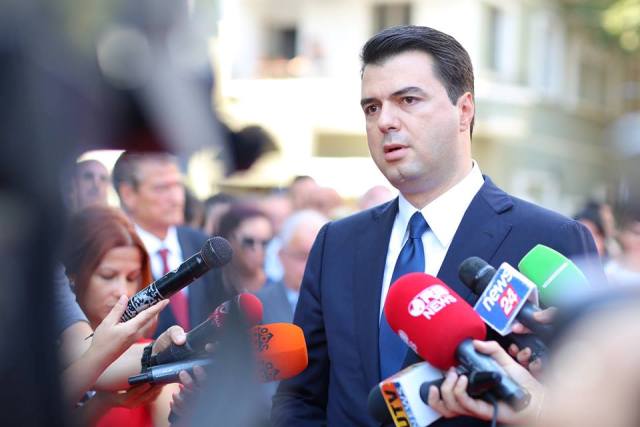 Tirana, 23 September 2015/Independent Balkan News Agency
The Albanian opposition says that decriminalization is a national emergency for the country, therefore it has decided to launch a new political action.
Democrat leader, Lulzim Basha says that many senior officials, among them MPs and mayors, are involved in criminal affairs and have been convicted in different countries of the world.
Basha says that the solution needs to undergo two stages. The first one, according to him, is the resignation of the speaker of Parliament, Ilir Meta and the minister of Interior, Saimir Tahiri.
The second stage consists of a full process of decriminalization for Albanian politics.
Lulzim Basha offers more details about the opposition plan. The bill in question is a special bill accompanied by constitutional amendments: "We have drafted a bill, which will fully deal with the removal of people with criminal records from current posts, elected or appointed. In the future , this law will not allow these persons enter public offices", Basha says, while saying that the scope of this law is clear: "Decriminalization of all elected institutions, independent institutions, public administration and other institutions of the Albanian state".
The democrat leader underlines that decriminalization is the scope, while "it also aims at defending the integrity and well functioning of constitutional institutions and those which have been set up by law".
Basha assures that the scope of the law is not to deal with particular individuals and penalize them, as, like he says, they have been penalized by justice. But these people, Basha adds, cannot have an influence in the decision making of institutions through their tendencies of acting against the law.
On the other hand, the government too has presented a decriminalization platform. But what's the difference? Mr. Basha answers: "The difference between our bill and that proposed by the government is that they are far from the concept of decriminalization and it's clear that the attempt to move away from this term indicates the concern that the majority has in relation to this disgraceful phenomenon for Albania". /ibna/