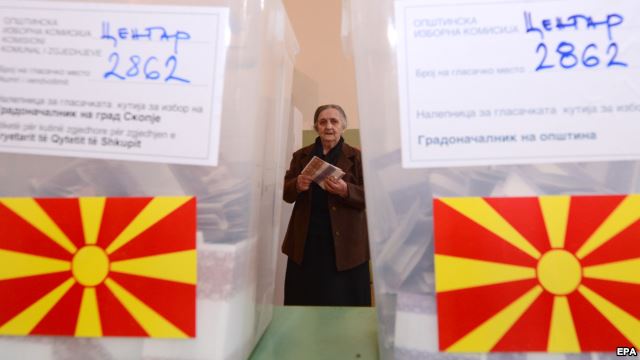 Skopje, February 3, 2014/Balkan Independent News Agency
After the announcement April 13 as the date for the presidential elections, Albanian parties, including the opposition, are more interested for early parliamentary elections.
Democratic National Renaissance (RDK) in FYR Macedonia announced on Monday the decision to boycott the presidential elections set to take place on April 13 of this year.
This opposition party which has two seats in parliament said that its structures will not participate in the presidential elections, but will get ready for possible parliamentary elections.
"In a situation when the two Albanian parties, BDI and PDSH race to back VMRO in its idea for early parliamentary elections, RDK is aware that these elections will only be elections which will not solve strategic problems of the country and decided not to be part of this unequal electoral process. As a party, we decided to boycott presidential elections and not be part of this process", declared the chairman of RDK, Rufi Osmani, reports balkaneu.com.
But, even the biggest Albanian opposition party has announced the possibility of the boycott of presidential elections, in case there are early parliamentary elections. Leader of PDSH, Menduh Thaci has announced this.
"As far as presidential elections are concerned, we're not interested on them, because it's a futile battle, where no Albanian candidate is running. Thus, we are not interested in participating in these elections", declared Thaci.
PDSH is expected to decide in the hours to come about the presidential elections and early parliamentary elections.
Albanian party in power, BDI says that in spite of rumors for early elections, this party is yet to come up with a stance on this issue. "For the moment, BDI is not interested for early elections, but we're prepared for elections at any time. Eventual disagreements for a consensual candidate for president may lead to a political crisis, which may not enable the government to function normally and block the work of institutions", said the spokesman of BDI, Bujar Osmani.
On the other hand, Macedonian parties are all in favor of presidential elections and have announced that they will publish the names of presidential nominees. But, the biggest party in power, VMRO-DPMNE of prime minister Nikola Gruevski says that it's interested to hold early parliamentary elections along with presidential elections. Parliamentary elections in FYR Macedonia are scheduled to take place in mid 2015. /ibna/