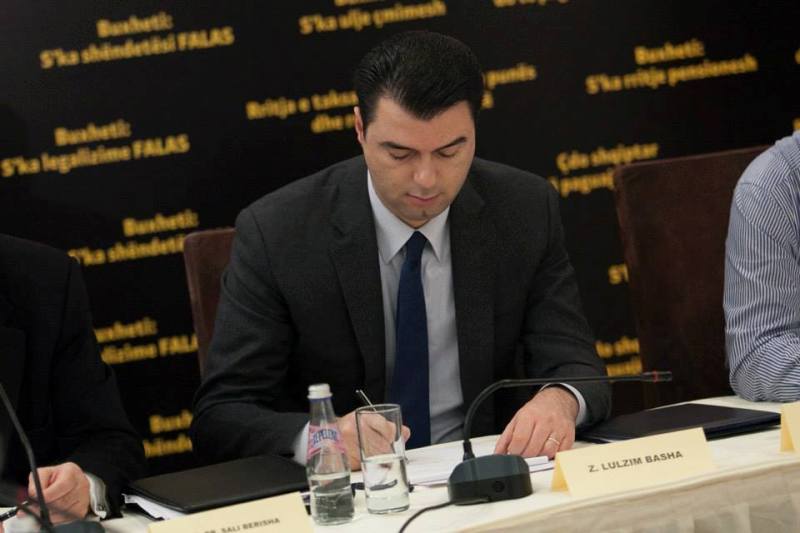 Tirana, December 20, 2013/ Balkan Independent News Agency
The leader of the Democratic Party, Lulzim Basha blames the left wing government about the fact that the candidate status for Albania was postponed. According to him, the government lost the status in three months and this, due to the fact that the new government has broken laws, the Constitution and court rulings. Mr. Basha warns that this postponement of the status is risking becoming even more serious because, according to him, Mr. Rama is only doing a superficial reading to the decision of the European Union.
The head of the Democratic Party said that according to Rama, Europe, Germany, Great Britain and the other countries that decided on postponing the status are to be blamed and that these countries must be corrected and not Albania.
More: Prime Minister of Albania criticizes EU on the refusal of the status
"Last evening we expected reflection from the prime minister of the country over the causes of the failure as a necessity to gain ground and make up on lost time. He hasn't understood anything from the essence of the decision of the European Council. A year ago we lost the status with Rama as leader of opposition and this year with Rama as prime minister. But the status will not be granted even in 6 months time, because a new failure will come in 6 months if no serious reflection is made", said Basha.
The head of the opposition declared that Edi Rama alone has not realized that the postponement of the status is a painful decision taken by friendly countries due to the skepticism that his government has caused in 3 months, "because the governing standards are not the same as in Europe", stressing that his standard has broken laws, the Constitution and court rulings.
Mr. Basha assured that the opposition is 100% for Albania in Europe, "but Albania will not pass the test if the test is not passed by the prime minister and government, because this is the rule that is based on rational and democratic logic", said Basha.
The head of the opposition claimed that the prime minister is distancing the country from Europe and warned that "the Democratic Party will do everything to prevent the prime minister not to take integration with him". /ibna/