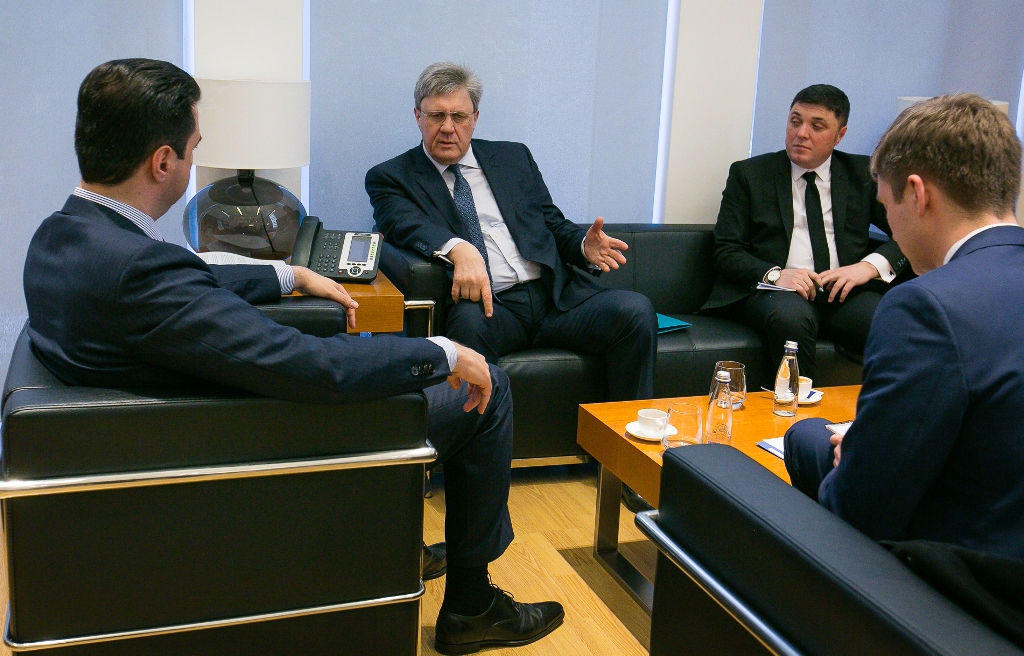 A few months before the general elections, the leader of the Albanian opposition, Lulzim Basha, has launched an official agenda to convince countries such as Russia to recognize Kosovo's independence.
The democrat leader held on Tuesday a meeting with the ambassador of the Russian Federation, Mr. Alexander Karpushin. During this meeting, Basha said that the recognition of the independence of Kosovo and the support of the Ohrid Agreement by Moscow would open up a new chapter in the bilateral relations.
As far as the political developments in Albania are concerned, where the opposition is demanding for Prime Minister Edi Rama to stand down and for a technocrat government to be formed in order to guarantee fair elections on June 18, Mr. Karpushin highlighted that "the principle of the Russian foreign policy, which the Russian Embassy to Tirana complies with, is not to interfere in other countries' domestic affairs".
Speaking about the relations between Albania and Russia, ambassador Karpushin stressed that the Russian Federation believes that there is unexploited potential to boost economic cooperation between the two countries.
Karpushin said that a strong impulse in the bilateral economic cooperation between the two countries will be given by the meeting which will be held in April in Tirana by the joint chairmen of the Inter-government Commission between Russia and Albania on Commerce, Economic and Technical-Scientific Cooperation and the next session of this Commission which is expected to be held in Autumn, when the new Albanian government is formed.
Both Basha and Karpushin said that the different opinions regarding several issues must not prevent efforts to explore domains of mutual cooperation. /balkaneu.com/